"DiSC® - A Day In The Life of an i (Influence)"
Free content from Training Location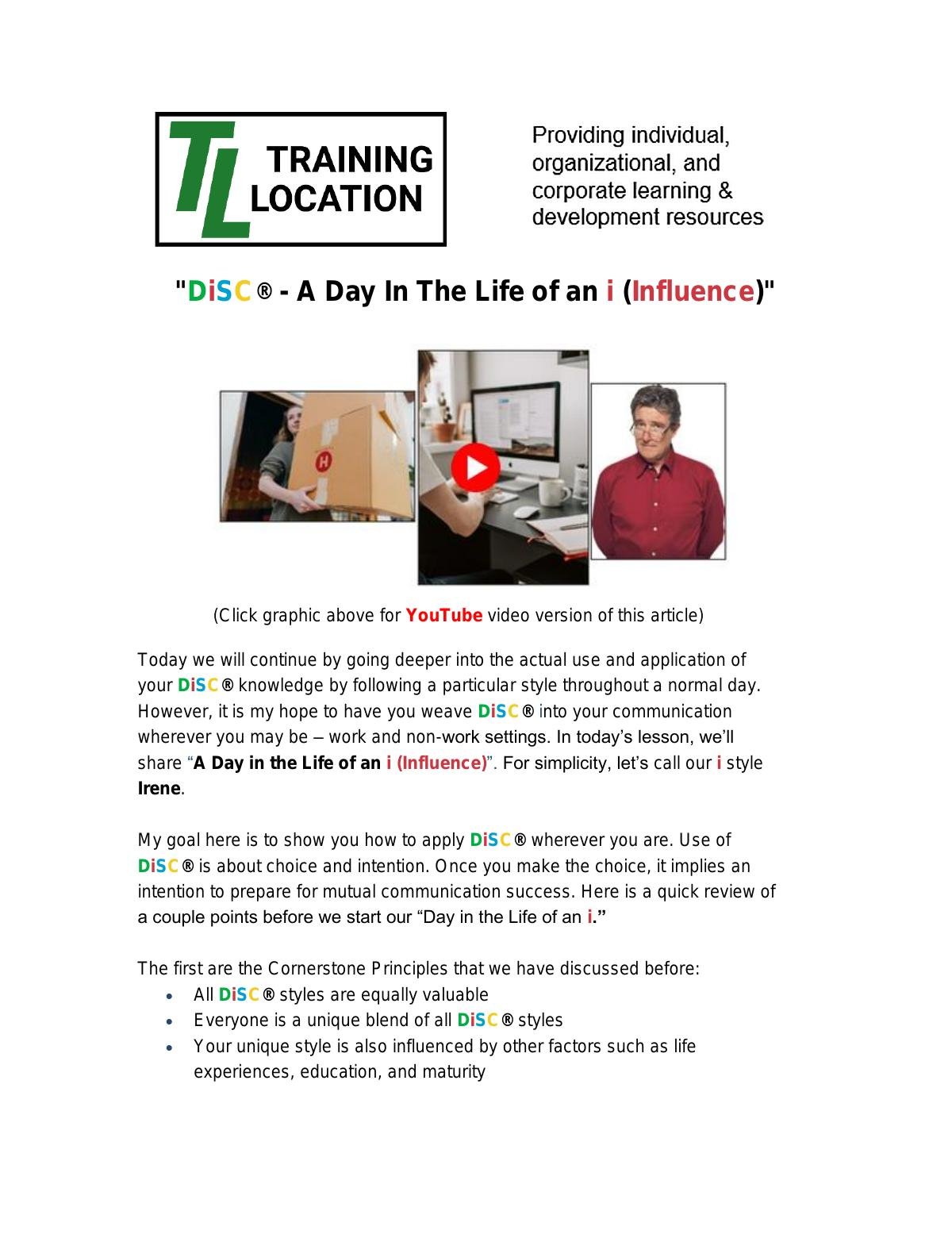 Today we will continue by going deeper into the actual use and application of your DiSC® knowledge by following a particular style throughout a normal day. However, it is my hope to have you weave DiSC® into your communication wherever you may be – work and non-work settings. In today's lesson, we'll share "A Day in the Life of an i (Influence)". For simplicity, let's call our i style Irene.