How do I Hire Job Candidates That Will Behave Like My Top Performers?
Free content from FurstPerson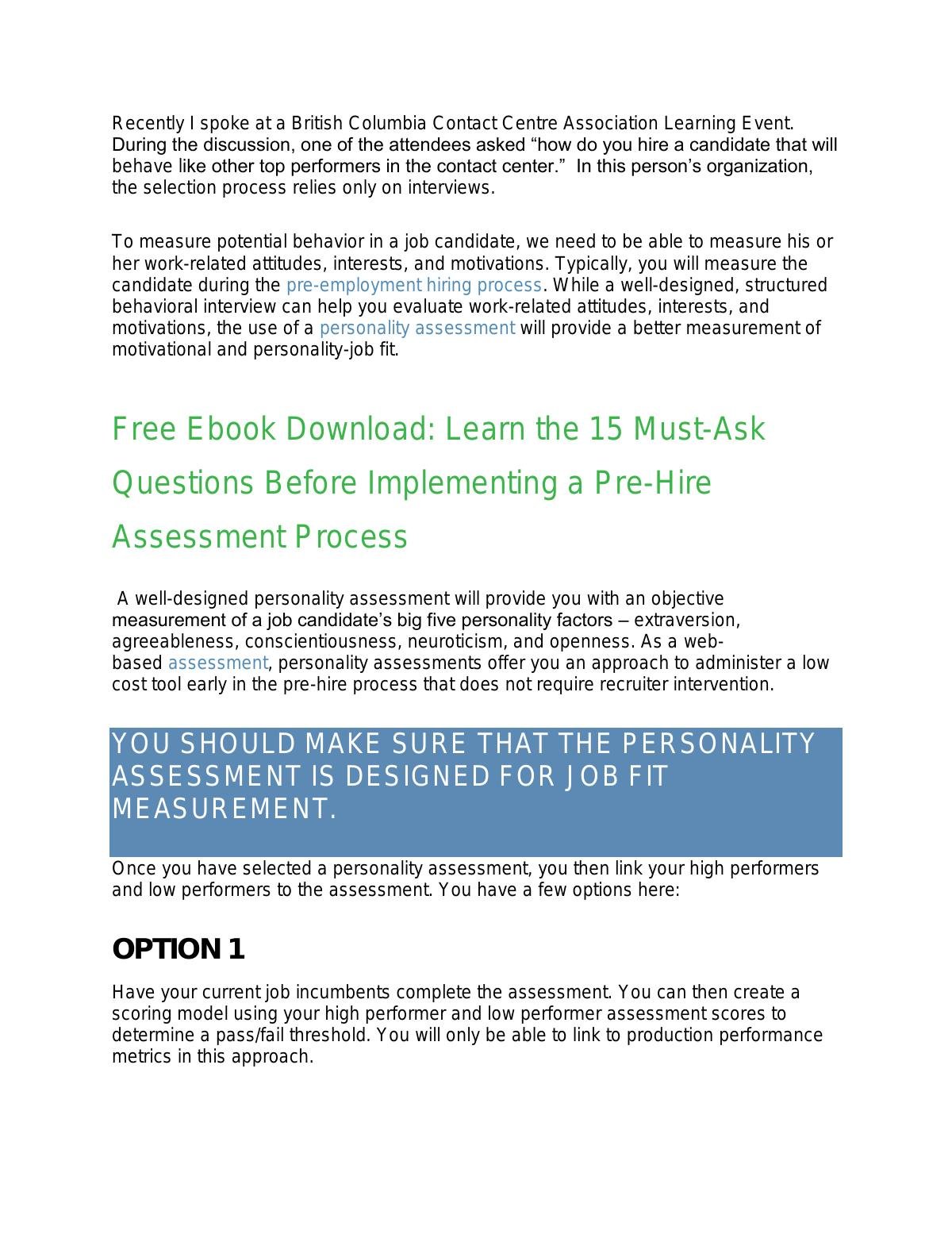 Recently I spoke at a British Columbia Contact Centre Association Learning Event. During the discussion, one of the attendees asked "how do you hire a candidate that will behave like other top performers in the contact center." In this person's organization, the selection process relies only on interviews. To measure potential behavior in a job candidate, we need to be able to measure his or her work-related attitudes, interests, and motivations.Typically, you will measure the candidate during the pre-employment hiring process. While a well-designed, structured behavioral interview can help you evaluate work-related attitudes, interests, and motivations, the use of a personality assessment will provide a better measurement of motivational and personality-job fit.