What's so special about compensation for sales professionals?
Free content from Willis Towers Watson Data Services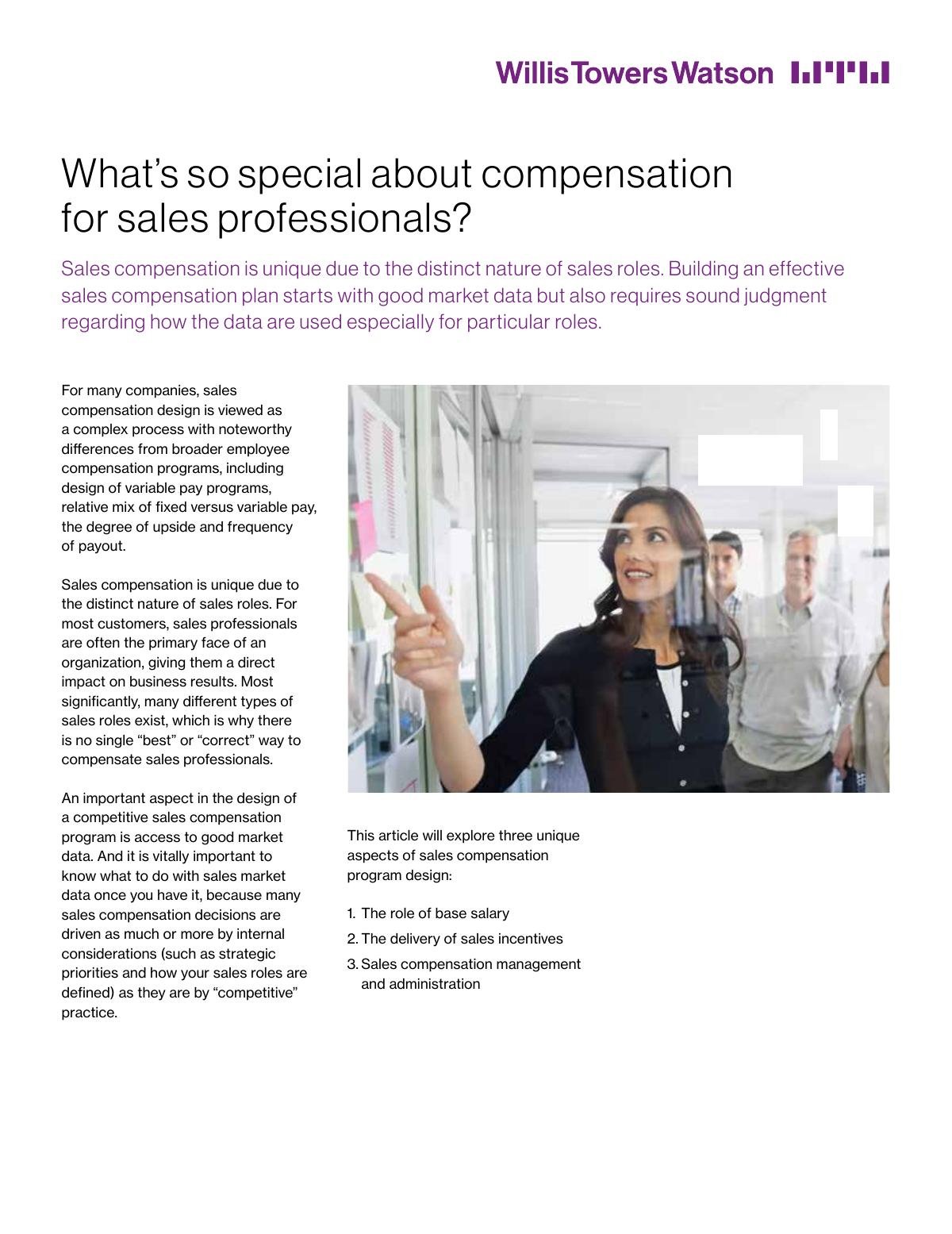 Sales compensation is unique due to the distinct nature of sales roles. Building an effective sales compensation plan starts with good market data but also requires sound judgment regarding how the data are used especially for particular roles.