Why Upgrade Employee Time Collection with Biometric Time Clocks in 2021?
Free content from LightWork Software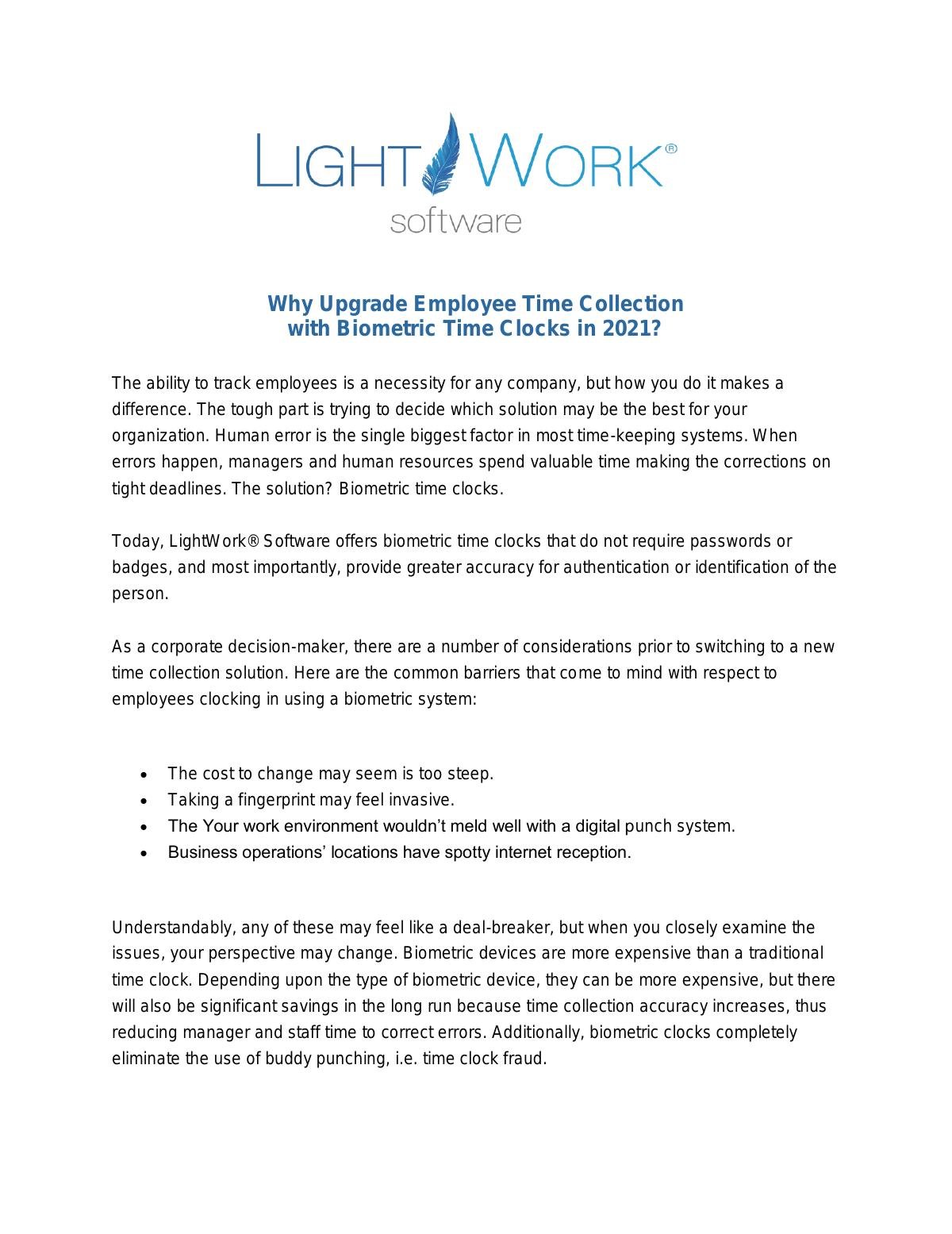 The ability to track employees is a necessity for any company, but how you do it makes a difference. The tough part is trying to decide which solution may be the best for your organization. Human error is the single biggest factor in most time-keeping systems. When errors happen, managers and human resources spend valuable time making the corrections on tight deadlines. The solution? Biometric time clocks.