Who is The Talent - What is Potential?
Free content from Centranum Talent Management Systems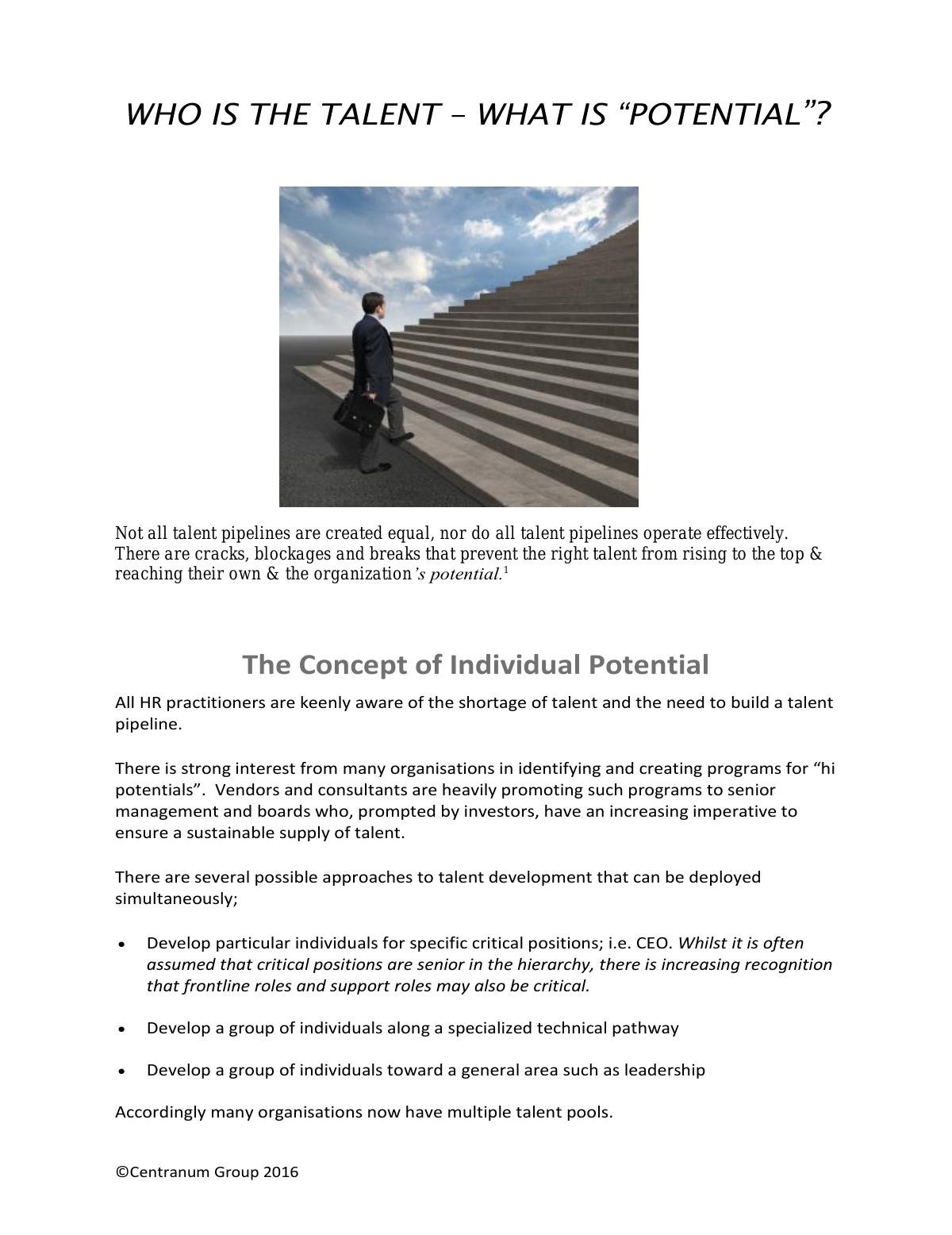 Organizations need to ensure the sustainability of their workforce. So identifying "hi potentials" - those with the opportunity to advance - is an important HR practice. However there is no common understanding of what it means to be "hi-po". The common approach has tended to be the simplistic use of a "9 box grid" . This article outlines the research on the concept of "potential" and sets out an evidence based model of selection criteria for "hi-potentials".