Why is Employee Engagement so Critical to an Employer's Success?
Free content from Innovative HR Solutions, LLC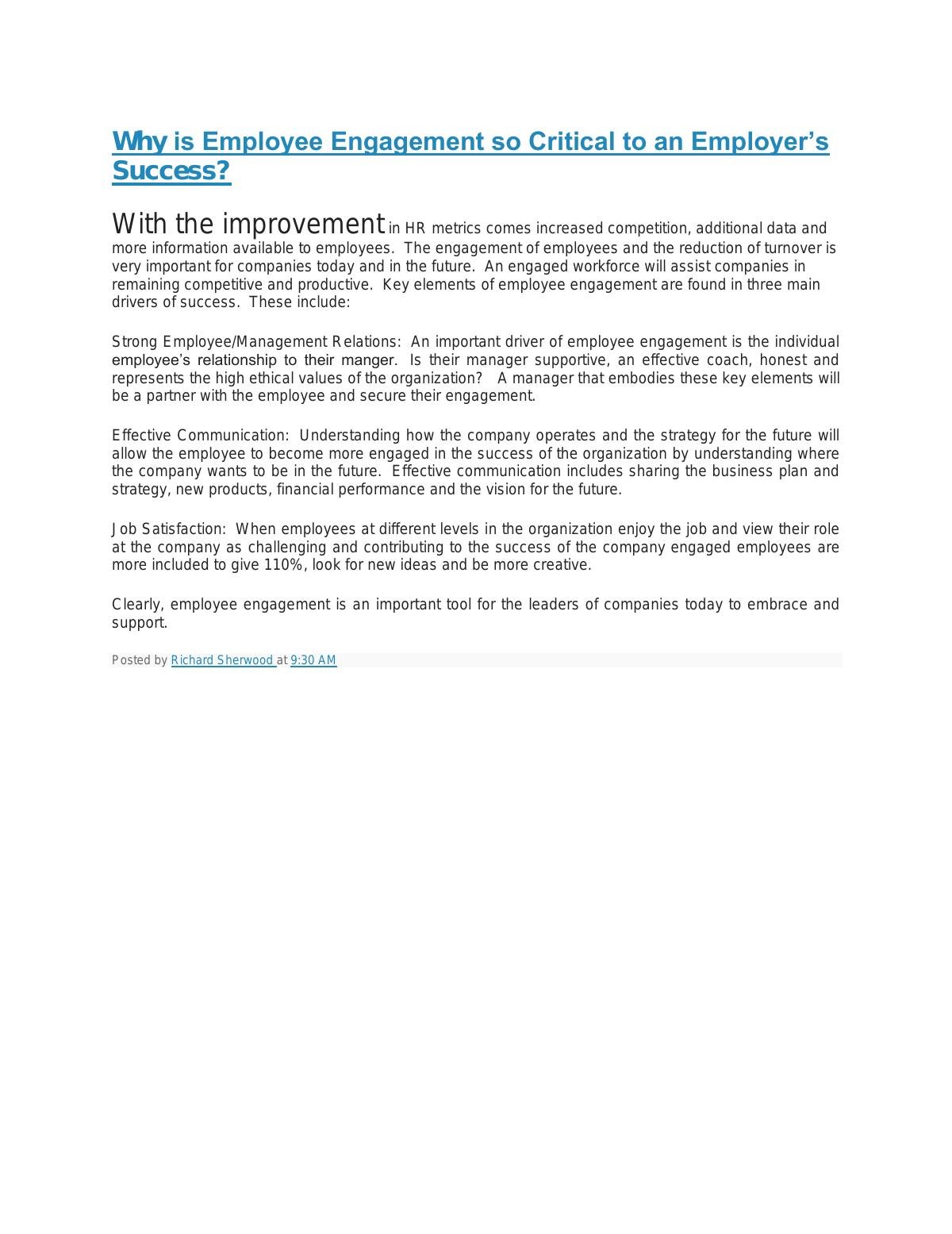 With the improvement in HR metrics comes increased competition, additional data and more information available to employees. The engagement of employees and the reduction of turnover is very important for companies today and in the future. An engaged workforce will assist companies in remaining competitive and productive. Key elements of employee engagement are found in three main drivers of success.