What are some Hints from a Survey Expert?
Free content from Innovative HR Solutions, LLC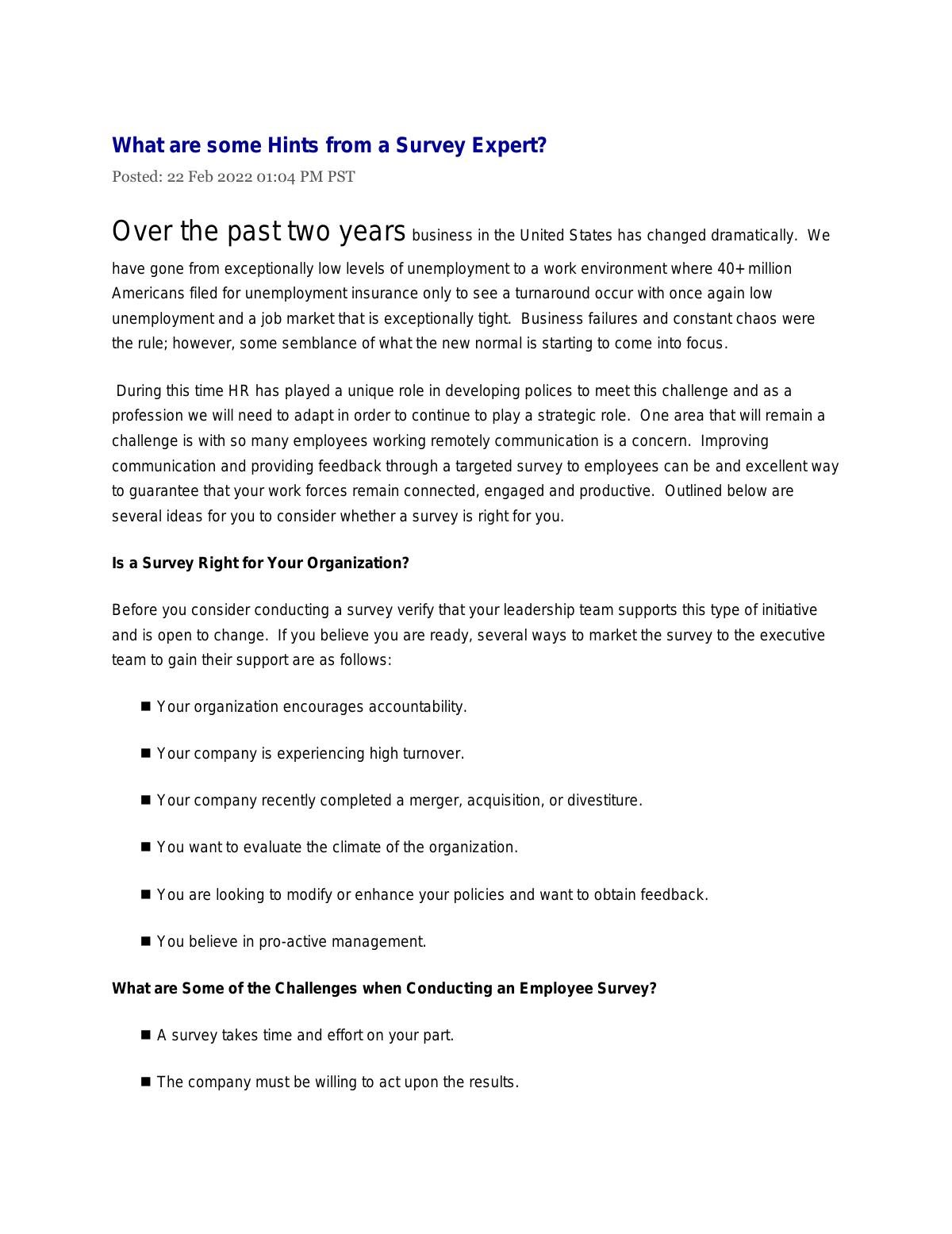 Over the past two years business in the United States has changed dramatically. We have gone from exceptionally low levels of unemployment to a work environment where 40+ million Americans filed for unemployment insurance only to see a turnaround occur with once again low unemployment and a job market that is exceptionally tight. Business failures and constant chaos were the rule; however, some semblance of what the new normal is starting to come into focus.