What is the Process for Implementing Alternative Work Arrangements?
Free content from Innovative HR Solutions, LLC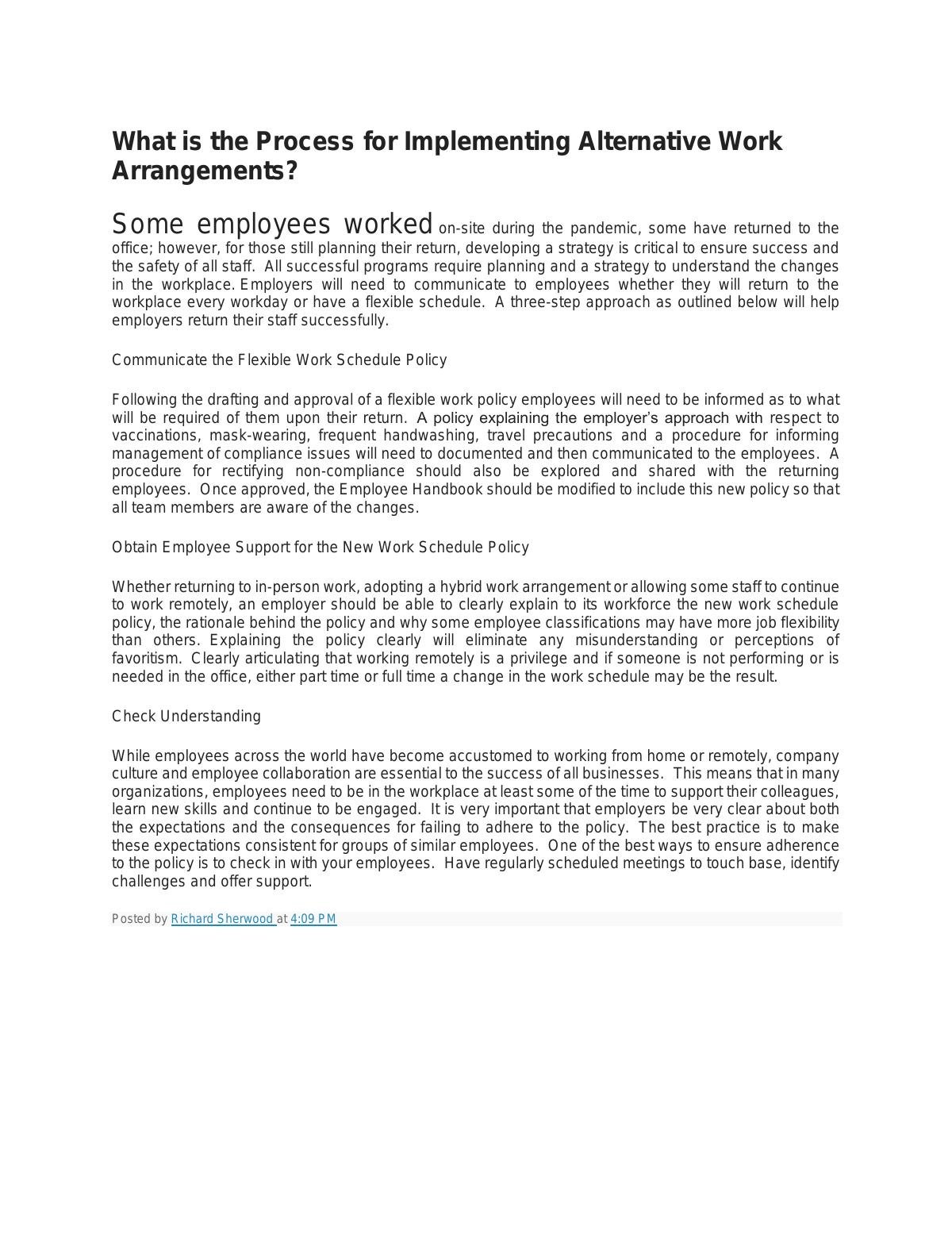 Some employees worked on-site during the pandemic, some have returned to the office; however, for those still planning their return, developing a strategy is critical to ensure success and the safety of all staff. All successful programs require planning and a strategy to understand the changes in the workplace. Employers will need to communicate to employees whether they will return to the workplace every workday or have a flexible schedule. A three-step approach as outlined below will help employers return their staff successfully.