Workplace Stress and Your Employee Assistance Program
Free content from Ulliance, Inc.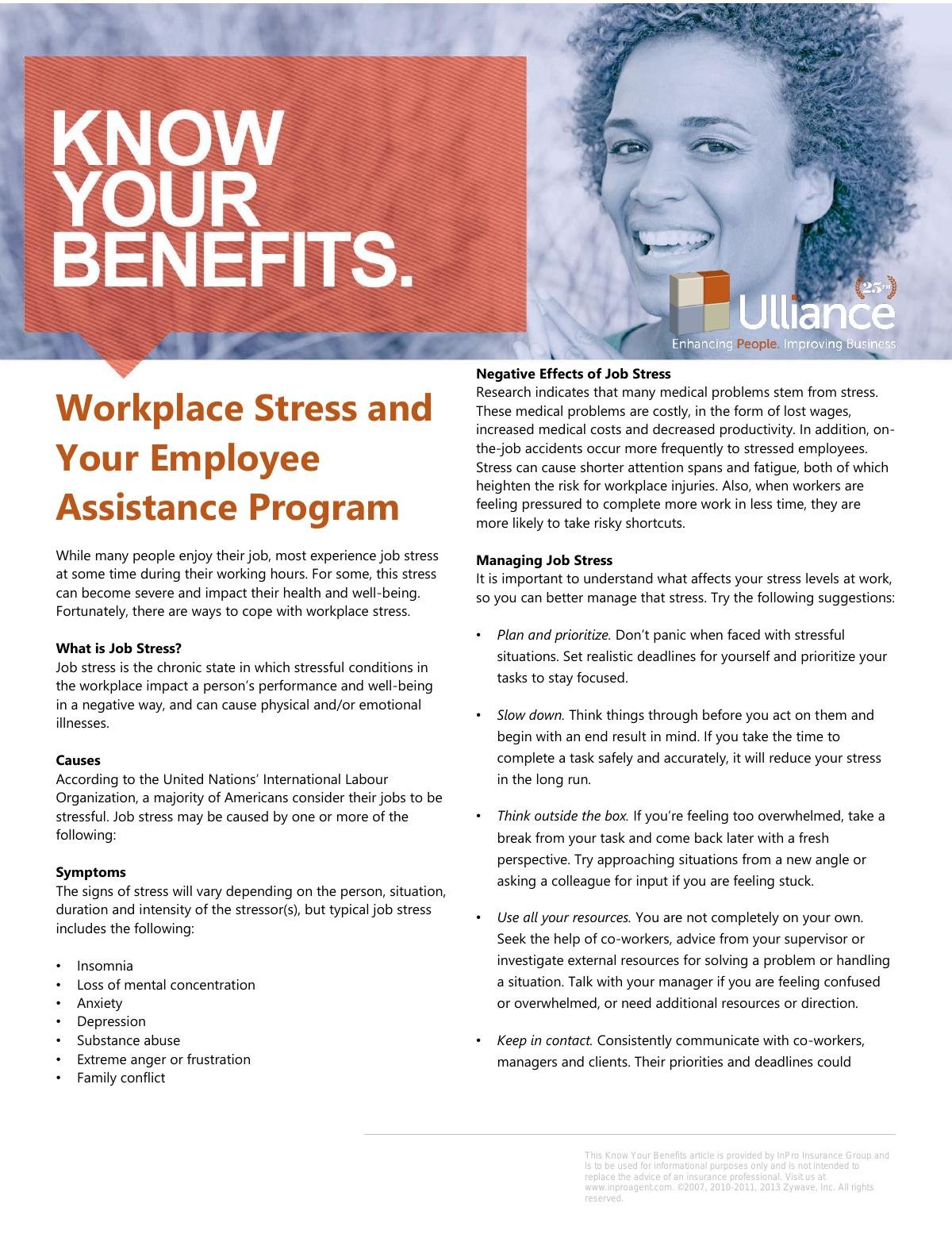 While many people enjoy their job, most experience job stress at some time during their working hours. For some, this stress can become severe and impact their health and well-being. Fortunately, there are ways to cope with workplace stress.