Warning Signs of Overworked Employees
Free content from Ulliance, Inc.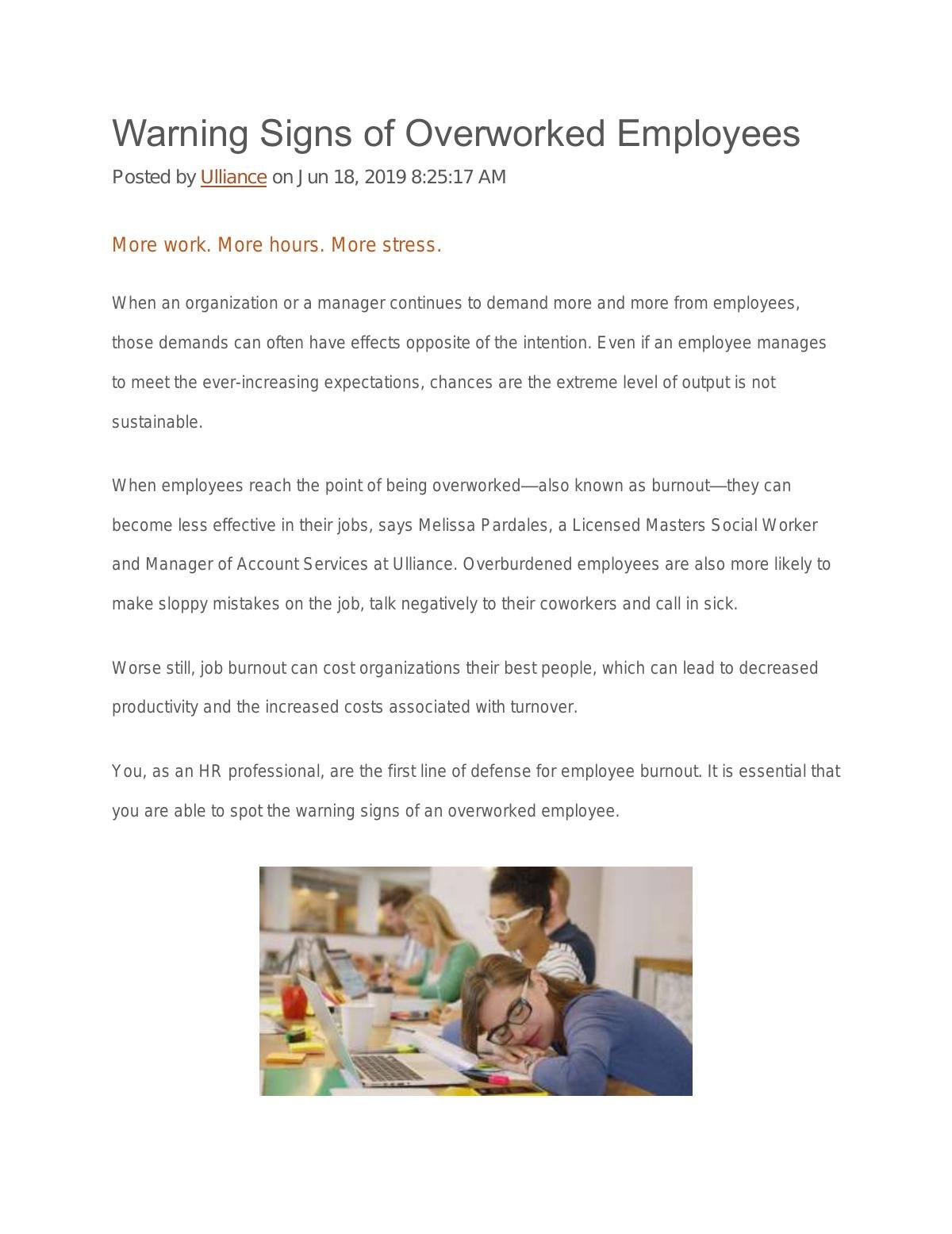 When an organization or a manager continues to demand more and more from employees, those demands can often have effects opposite of the intention. Even if an employee manages to meet the ever-increasing expectations, chances are the extreme level of output is not sustainable.