Creating a Positive Customer Experience in Any Language!
Free content from Language Testing International, Inc.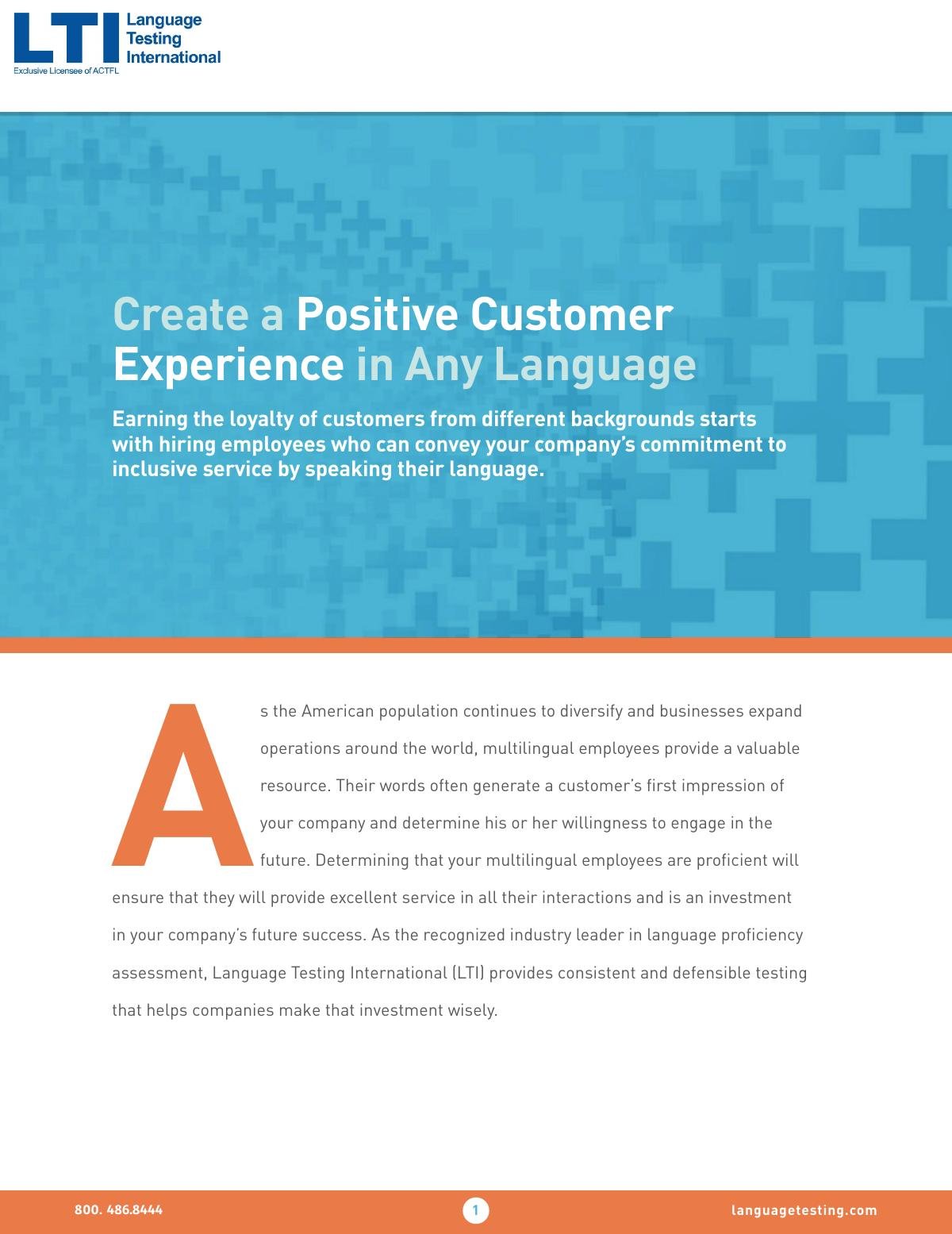 Earning the loyalty of customers starts with hiring employees who can communicate in the target language of your buyers. Multilingual employees provide a valuable resource and certainly give companies a competitive advantage. Certifying the language skills of your multilingual employees will ensure that they can provide excellent service in all their interactions and is an investment in your company's future success.