DeGarmo's Assessment Platform Provides Tools to Make Successful Hires.
Free content from DeGarmo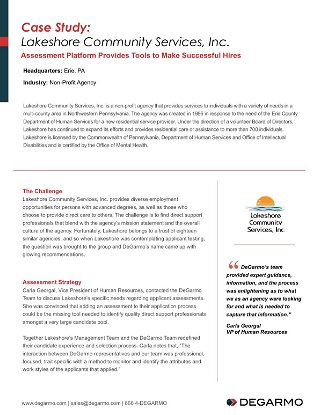 Sometimes culture fit is the most significant assessment in hiring. Lakeshore Community Services, Inc. enlisted DeGarmo simply for that reason. Since Lakeshore is dedicated to enhancing the personal dignity, health, safety and social well-being of persons with disabilities, it was important to find direct support professionals that understood the agency's mission statement and the overall culture of the agency. Learn more about how DeGarmo's Assessment Platform helped Lakeshore achieve that.