The Invisible Drain on Your Company's Culture
Free content from Training Solutions, Inc.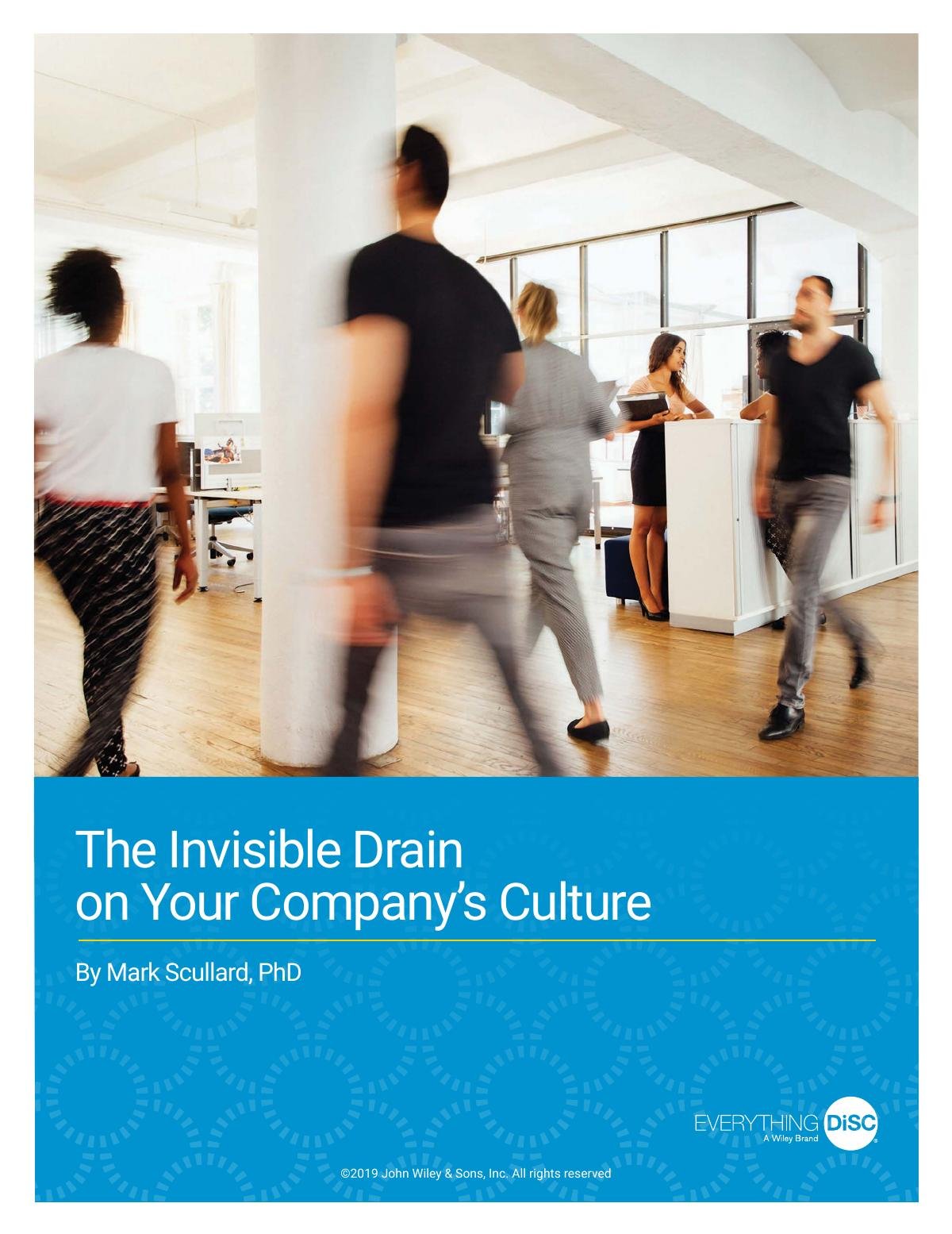 Written by Mark Scullard, PhD, who works at John Wiley & Sons. Training Solutions is an authorized partner of Wiley for all Everything DiSC programs/products. In this paper, Dr. Scullard explores the topic of personality based assessments as way to help people understand their behaviors and insecurities. Insecurities and bad habits can certainly bring a company down because the employees are not trusting each other which, in turn, hurts job productivity.