Mending the Engagement Gap: Driving Organizational Success Through Employee Engagement
Free content from Training Solutions, Inc.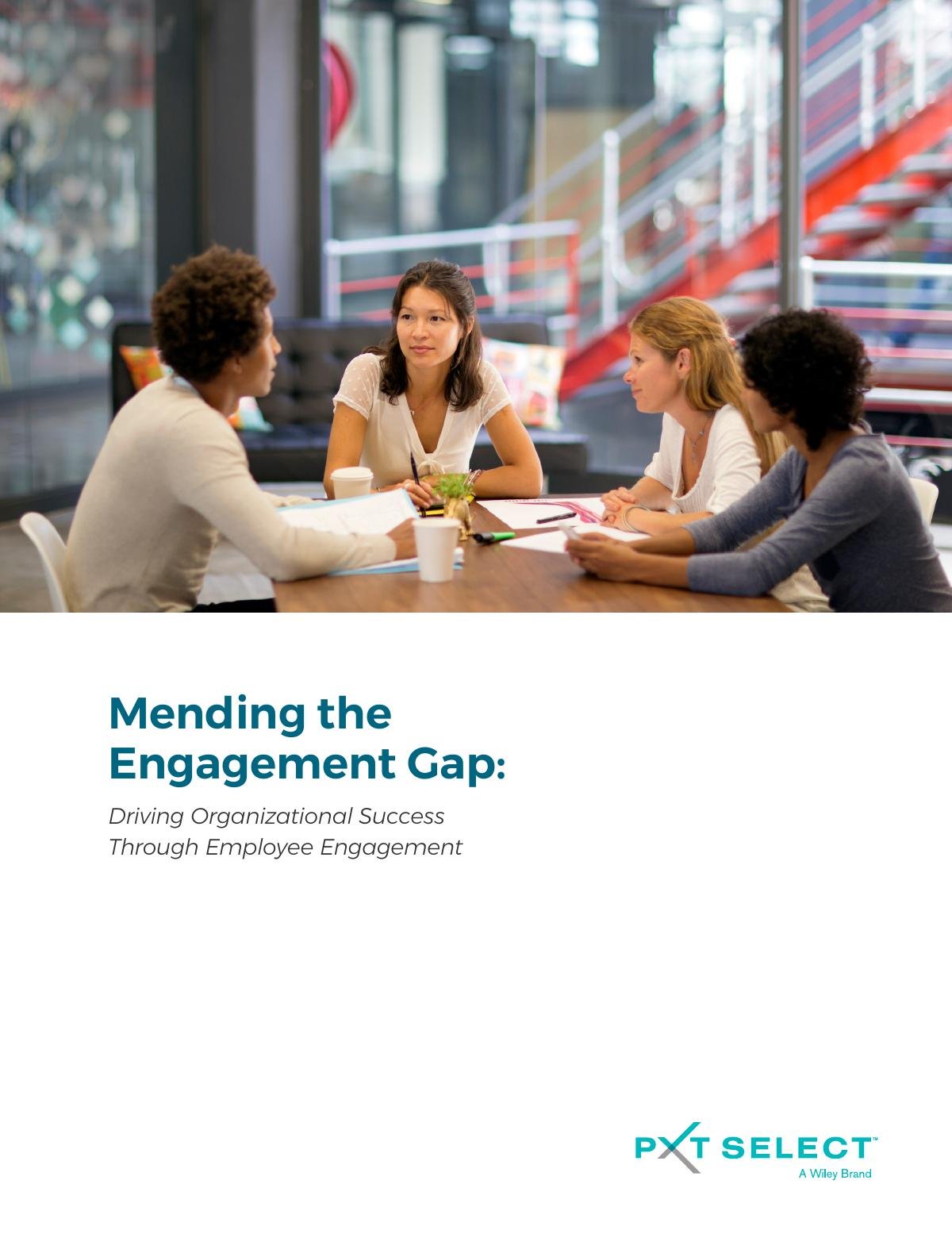 Although employee engagement remains one of the most vexing problems facing organizations today, companies around the US are finding success in boosting engagement using a variety of strategies. Yours could be one of them. In his work on employee engagement, world-renowned HR analyst Josh Bersin lays out five basic conditions employees need met to engage with their work fully. In this eBook, we examine those five factors, how PXT Select™ helps companies meet them, and what other organizations are doing to engage their employees and beat the odds right now.