Understanding Employee Experience: A Key Factors Framework
Free content from Blue Beyond Consulting, Inc.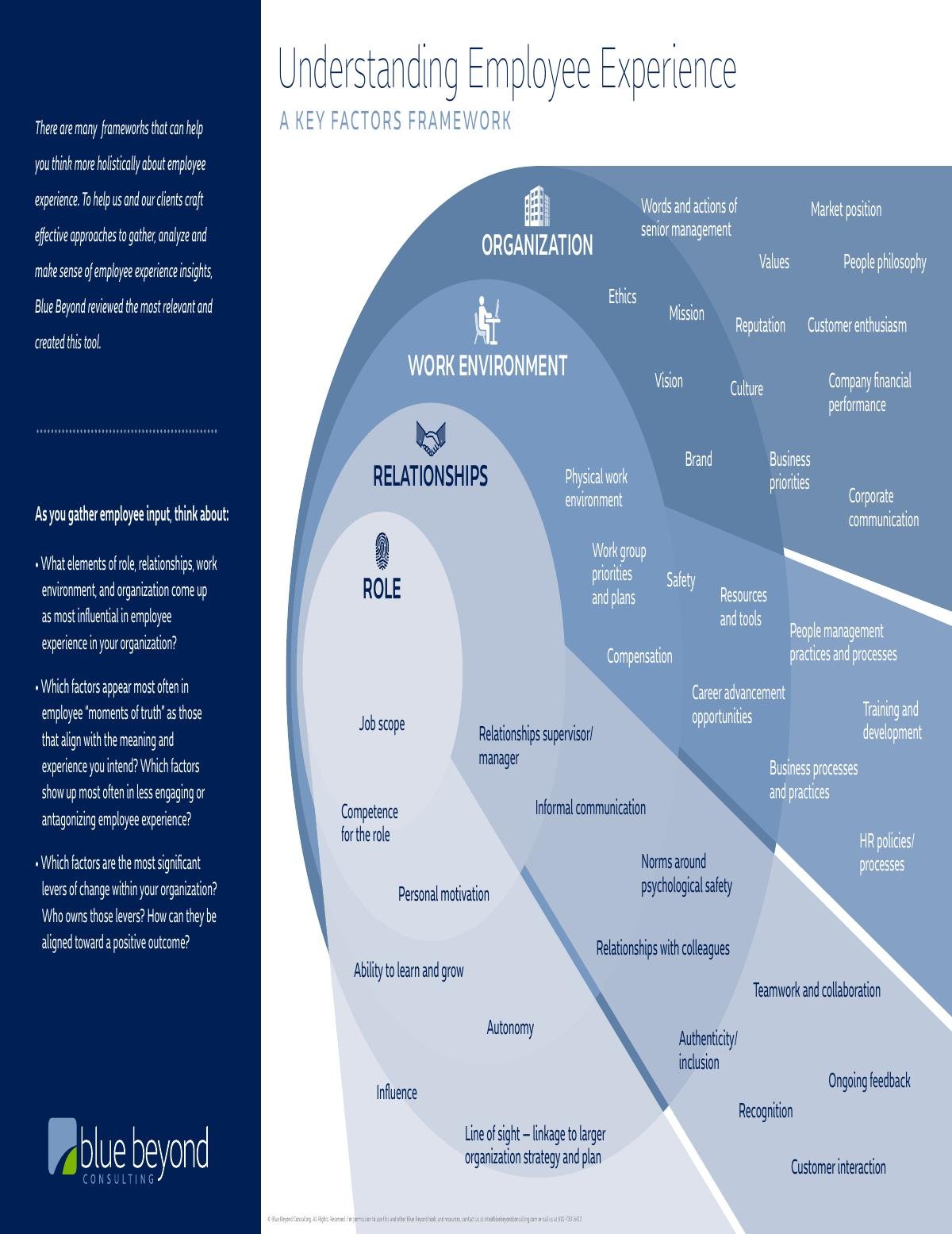 There are many frameworks that can help you think more holistically about employee experience. To help us and our clients craft effective approaches to gather, analyze and make sense of employee experience insights, Blue Beyond reviewed the most relevant and created this tool.