Why Do People Quit Nonprofit Jobs?
Free content from Corban OneSource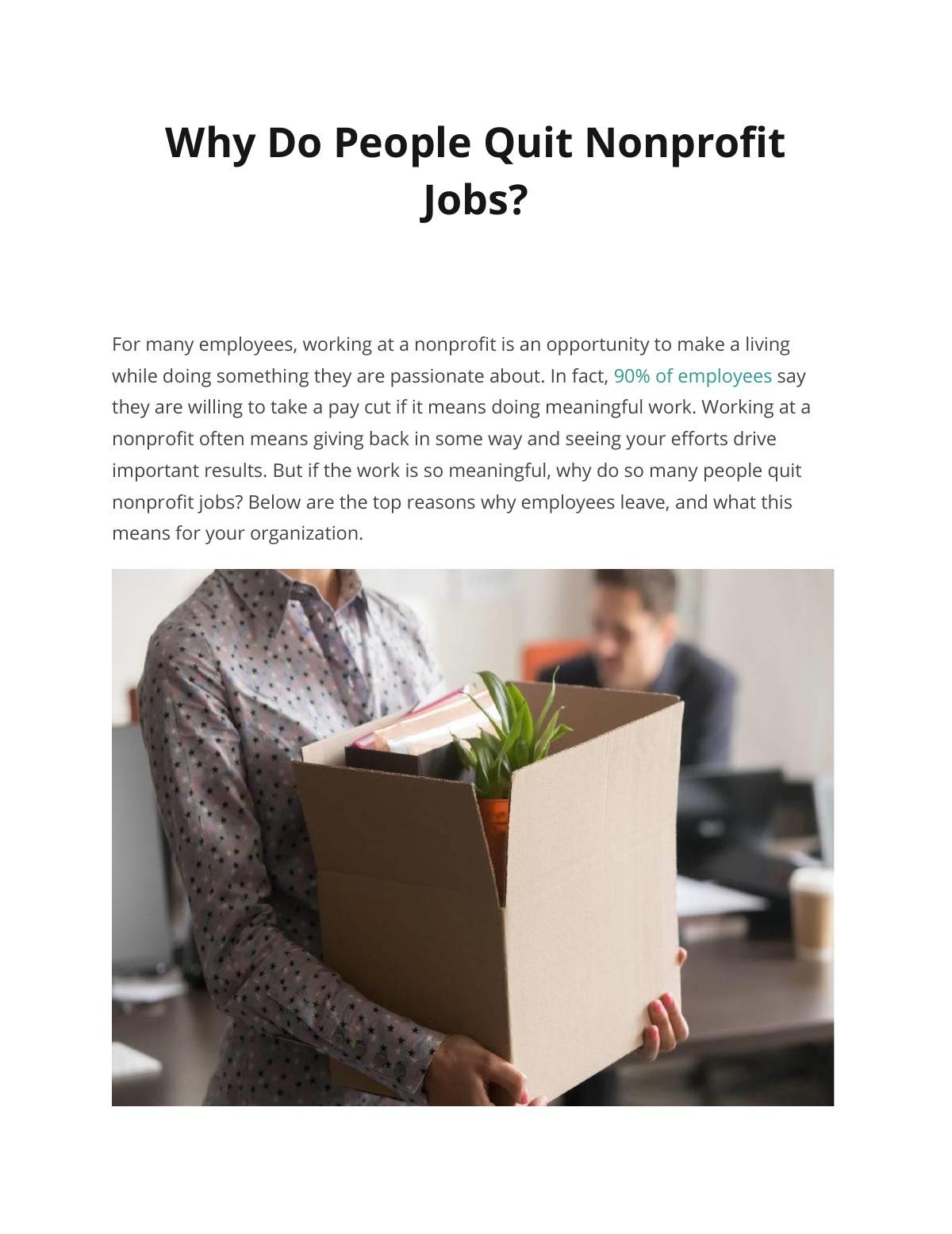 For many employees, working at a nonprofit is an opportunity to make a living while doing something they are passionate about. In fact, 90% of employees say they are willing to take a pay cut if it means doing meaningful work. Working at a nonprofit often means giving back in some way and seeing your efforts drive important results. But if the work is so meaningful, why do so many people quit nonprofit jobs? Below are the top reasons why employees leave, and what this means for your organization.