Does Etiquette Matter In The Office?
Free content from Corban OneSource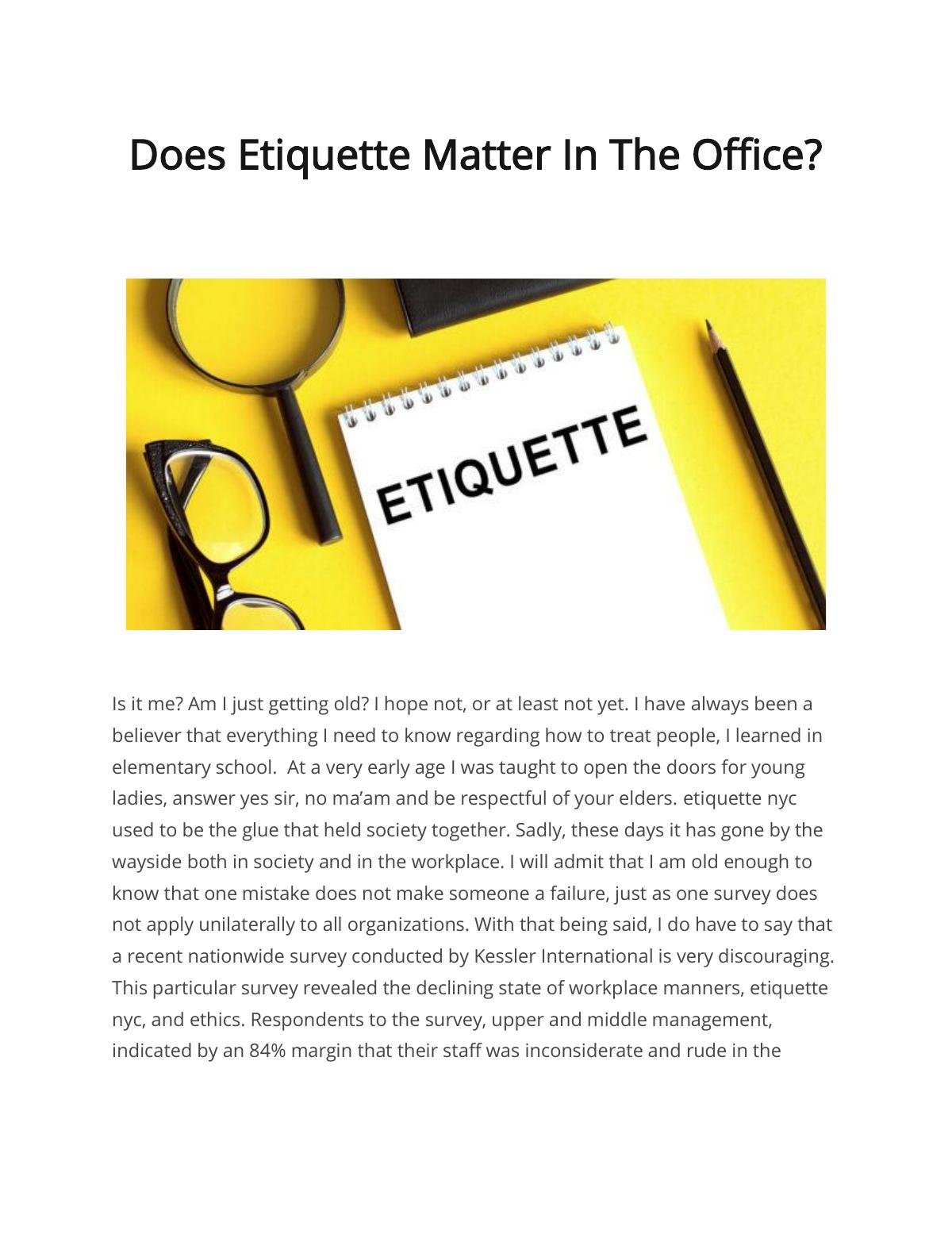 Is it me? Am I just getting old? I hope not, or at least not yet. I have always been a believer that everything I need to know regarding how to treat people, I learned in elementary school. At a very early age I was taught to open the doors for young ladies, answer yes sir, no ma'am and be respectful of your elders. etiquette nyc used to be the glue that held society together. Sadly, these days it has gone by the wayside both in society and in the workplace. I will admit that I am old enough to know that one mistake does not make someone a failure, just as one survey does not apply unilaterally to all organizations. With that being said, I do have to say that a recent nationwide survey conducted by Kessler International is very discouraging. This particular survey revealed the declining state of workplace manners, etiquette nyc, and ethics. Respondents to the survey, upper and middle management, indicated by an 84% margin that their staff was inconsiderate and rude in the \nworkplace. In addition, the same respondents cited by 65% that they felt a majority of their staff lacked a moral compass.