Can Nonprofit Board Members be Paid Employees?
Free content from Corban OneSource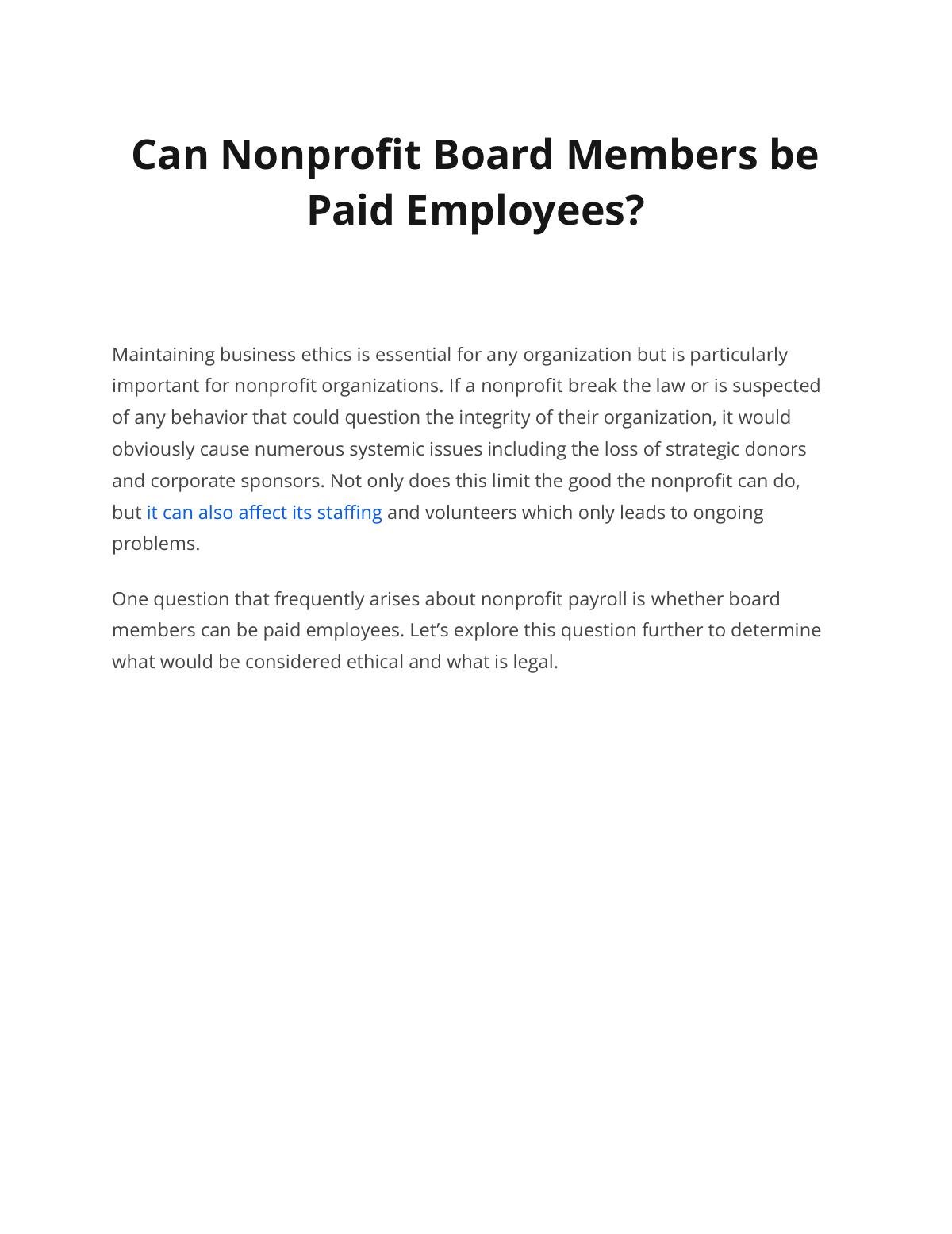 Maintaining business ethics is essential for any organization but is particularly important for nonprofit organizations. If a nonprofit break the law or is suspected of any behavior that could question the integrity of their organization, it would obviously cause numerous systemic issues including the loss of strategic donors and corporate sponsors. Not only does this limit the good the nonprofit can do, but it can also affect its staffing and volunteers which only leads to ongoing problems. One question that frequently arises about nonprofit payroll is whether board members can be paid employees. Let's explore this question further to determine what would be considered ethical and what is legal.