Getting Practical with AI: Can It Help HR Help People?
Free content from A.R. Mazzotta Employment Specialists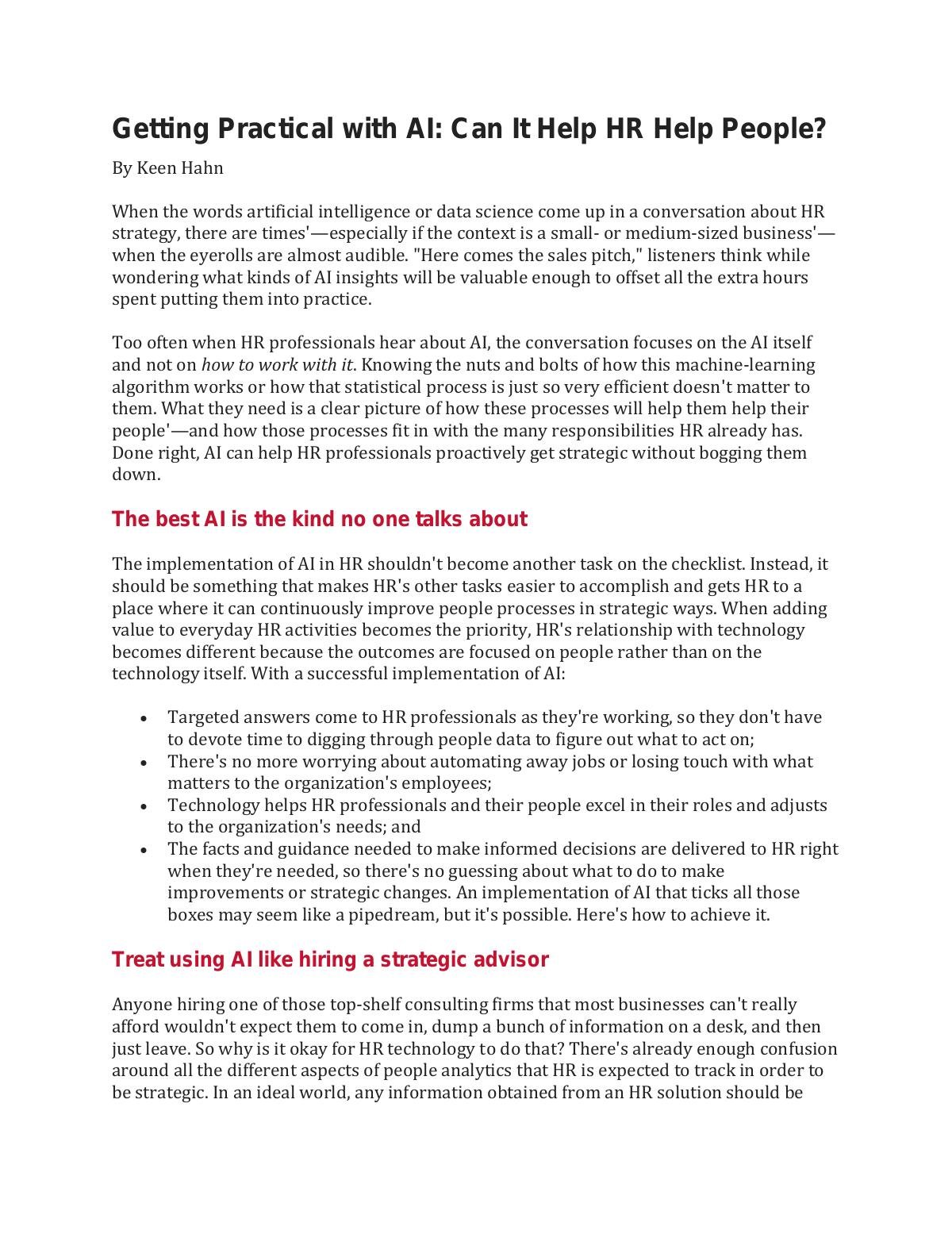 When the words artificial intelligence or data science come up in a conversation about HR strategy, there are times'—especially if the context is a small- or medium-sized business'—when the eyerolls are almost audible. \"Here comes the sales pitch,\" listeners think while wondering what kinds of AI insights will be valuable enough to offset all the extra hours spent putting them into practice.