Should You "Fall" for the Likeable Candidate?
Free content from A.R. Mazzotta Employment Specialists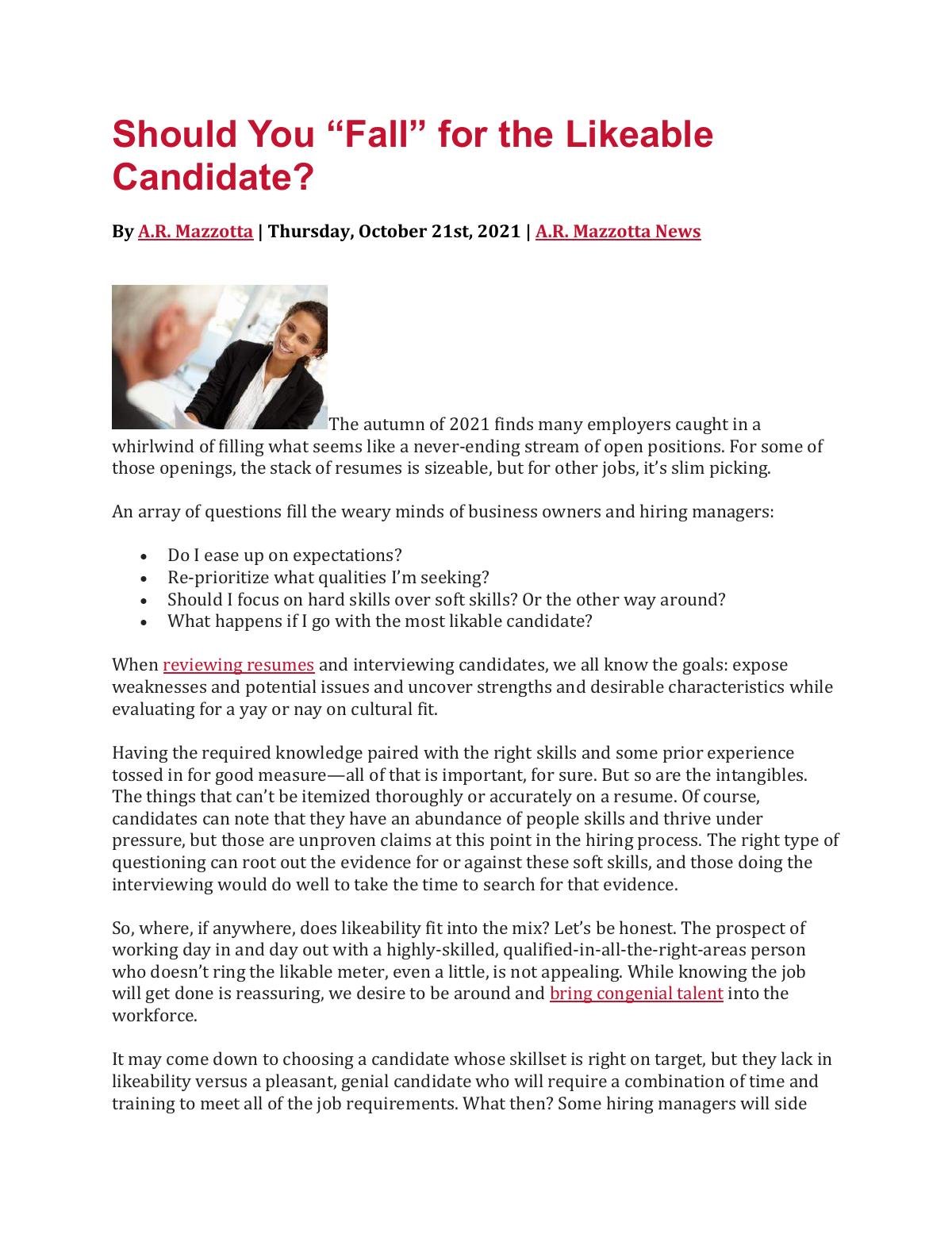 The autumn of 2021 finds many employers caught in a whirlwind of filling what seems like a never-ending stream of open positions. For some of those openings, the stack of resumes is sizeable, but for other jobs, it's slim picking.