When you make it easy for people to apply... they will!
Free content from HRMC - Human Resource Management Center, Inc.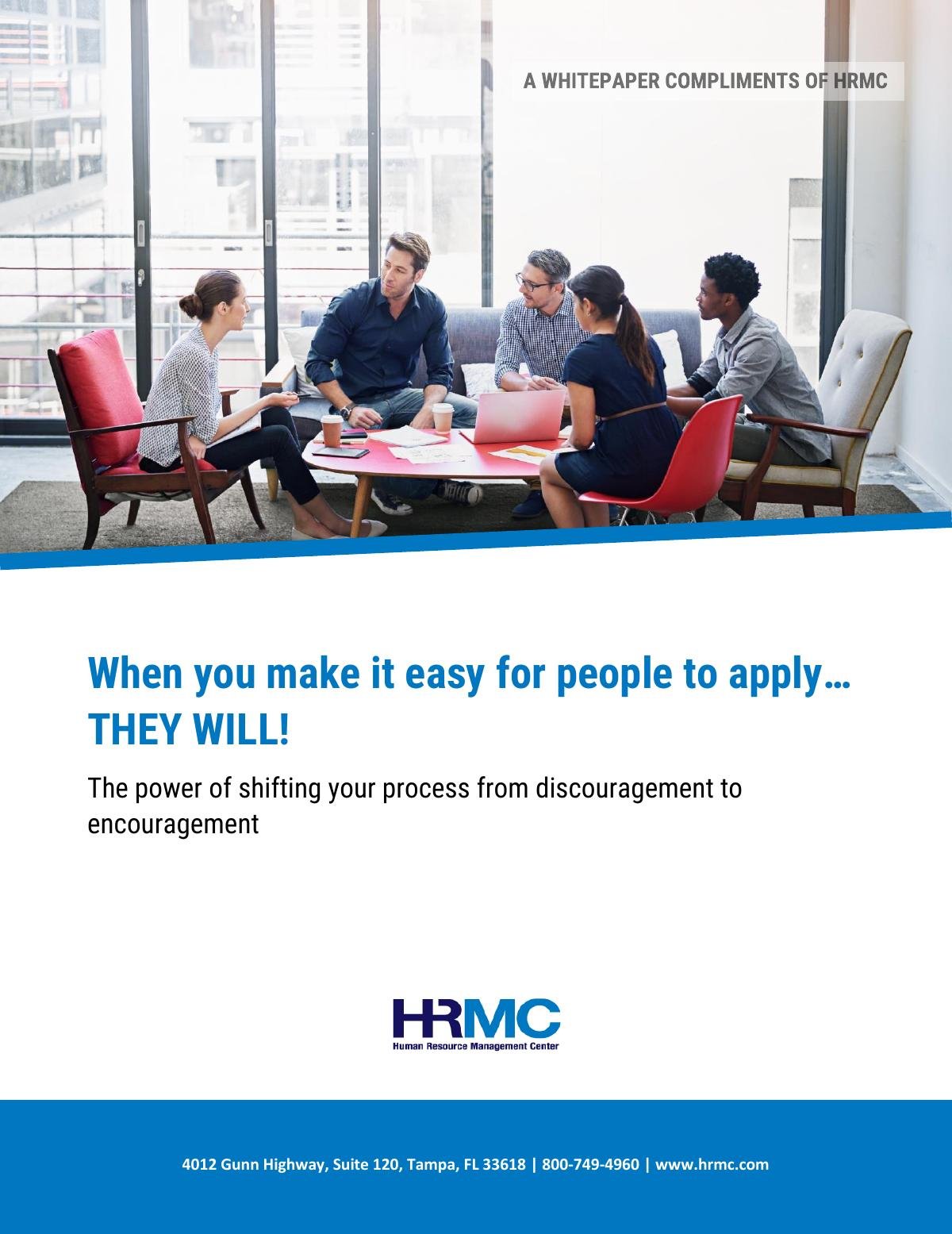 Our "Great Recession" has put a bonanza of talent on the market that would not otherwise be looking for a job. Talented, stable workers with very good skills. And yet we sometimes still have difficulty finding a good applicant for some jobs. We can't put all the blame on our educational institutions not training workers for today's requirements. When you step back and take an open-minded view of the process of attracting and vetting candidates, another major, major hurdle becomes evident – our process offers more discouragement than encouragement to potential applicants.