Bypass the Resume Roadblock to Reach Passive Candidates
Free content from HRMC - Human Resource Management Center, Inc.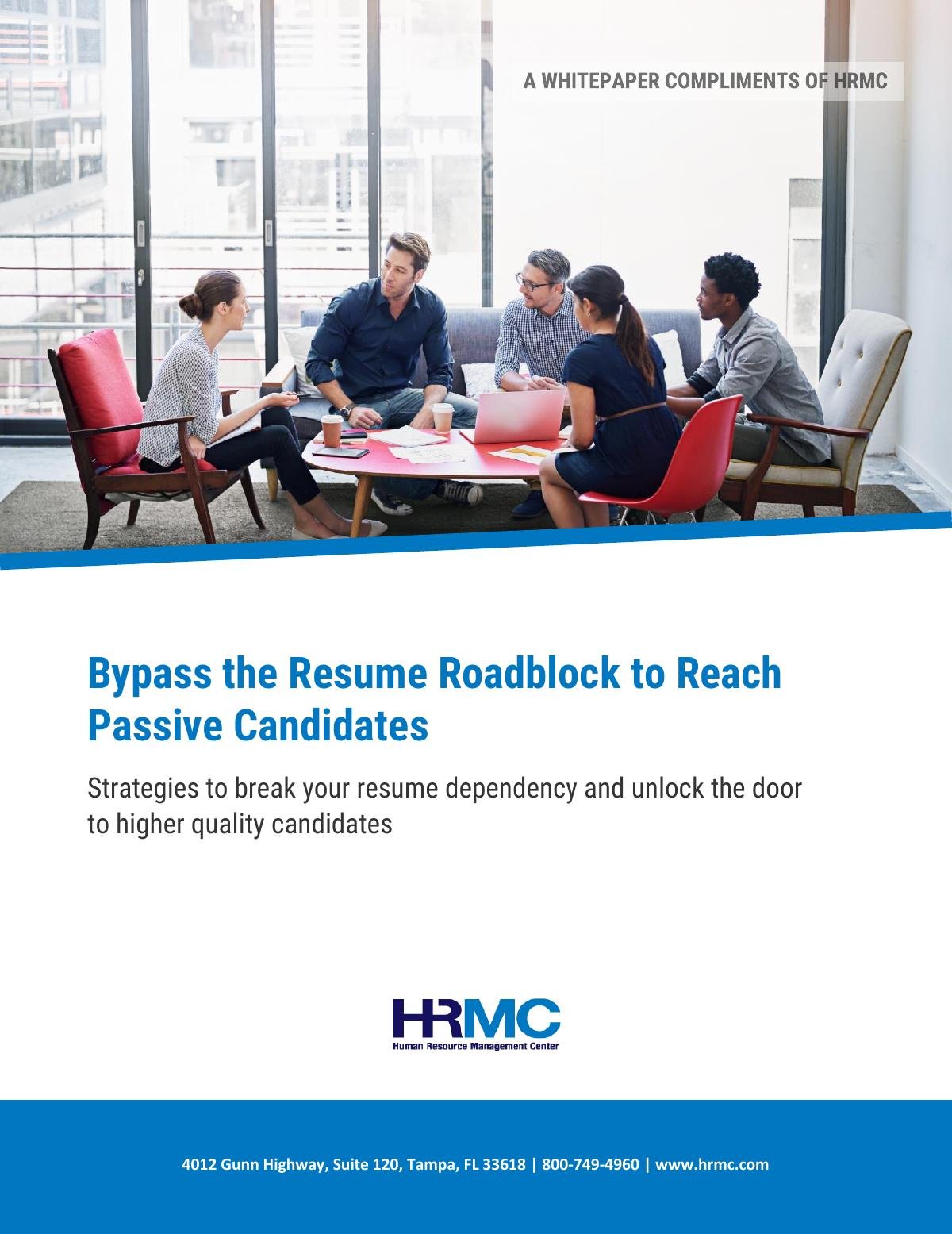 There's been a great deal of buzz about passive candidates—those coveted potential employees who are not actively pursuing other job opportunities. Obviously, companies prize and pursue them because they represent the most talented and productive segment of the workforce. As top performers, chances are they are not looking for other opportunities as they are comfortable, engaged, appreciated, and justly rewarded in their current position. It is also likely that they are not actively looking because they view the job seeking process with dread. They know how time-consuming, inconvenient, fragmented, and ultimately frustrating the process is—which is why most would just as soon opt out and maintain the status quo. With so many incentives to stay, and with such stubborn structural barriers—or disincentives—to exploring other potentially more rewarding opportunities, why leave?