Should you Require a College Degree?
Free content from SelectionLink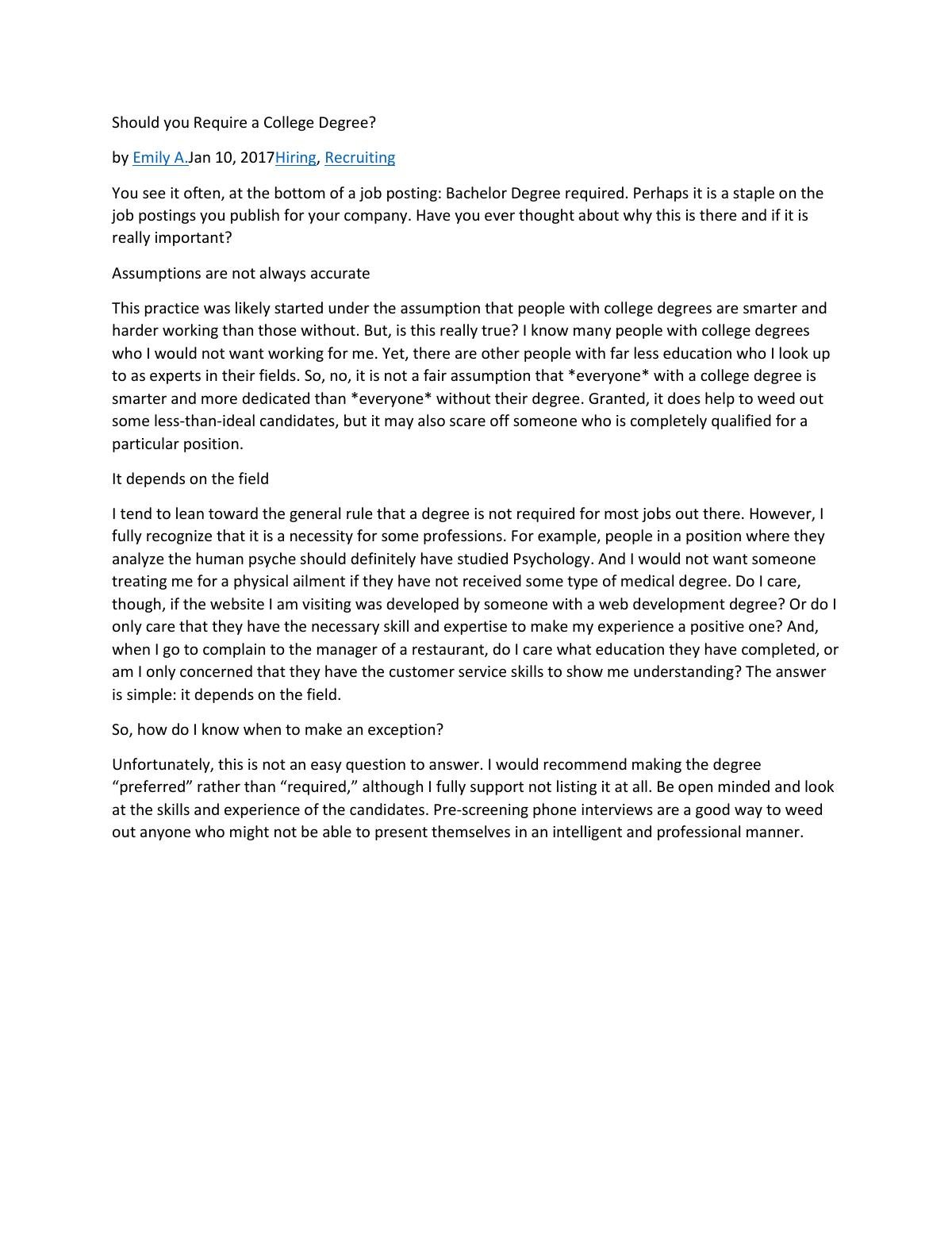 You see it often, at the bottom of a job posting: Bachelor Degree required. Perhaps it is a staple on the job postings you publish for your company. Have you ever thought about why this is there and if it is really important?