Measuring the Effectiveness of Your Employee Training
Free content from Designing Digitally, Inc.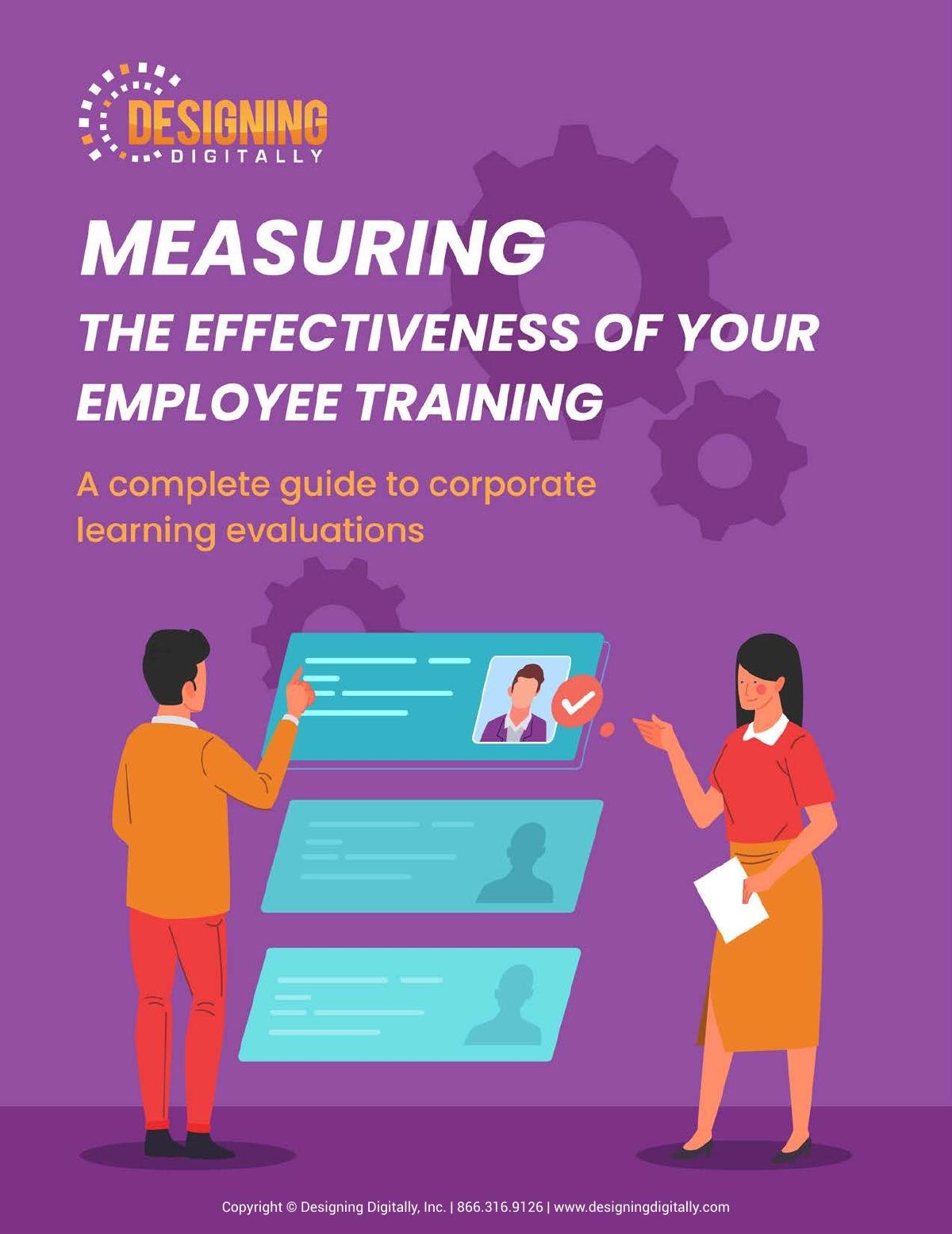 Investing in an employee training program for your staff but failing to evaluate its performance and productivity is not a sound company decision. How do you know what your members are learning and the impacts it has had on the organization overall? Was it worth the costs and time? Did you reach the benchmarks you hoped to? A solid training evaluation strategy can answer all that and much more. This eBook shares tools to help you create and apply a quality evaluation strategy to ensure you can determine learning effectiveness, calculate ROI, and justify results. Get a copy today to learn tips for using a training evaluation strategy to improve your company's performance.