Developing a Mobile Learning Solution that Embraces Anytime Anywhere Learning
Free content from Designing Digitally, Inc.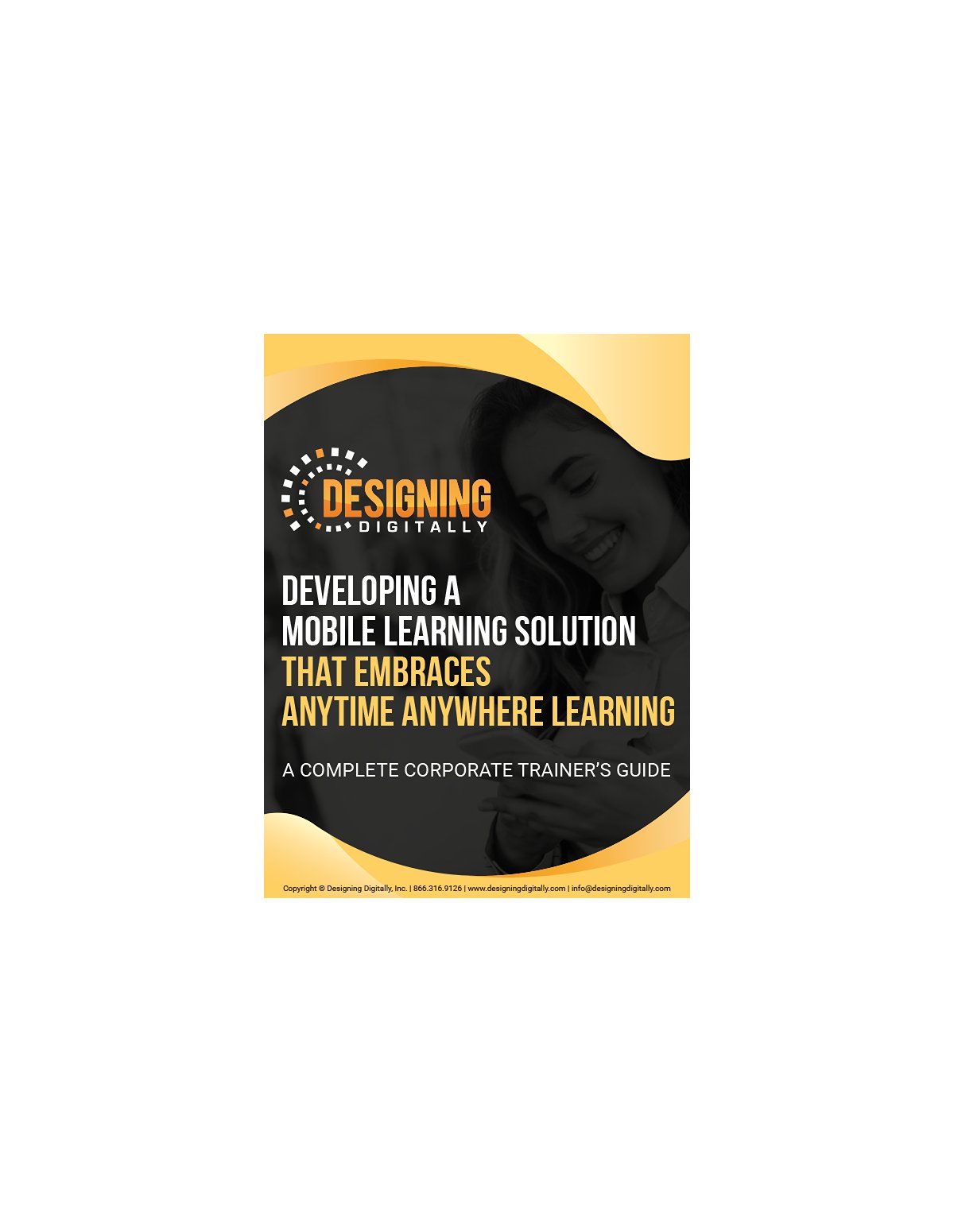 In this eBook you will learn about the various benefits of mobile learning solutions and discover key factors of this training approach that will ensure the most effective delivery to your workforce. The key chapters include: 1. The Importance of Anytime Anywhere Learning in the Modern Workplace 2. Benefits of Creating a Mobile Learning App for Corporate Training 3. Ways a Mobile Learning Solution can Empower a Remote Workforce 4. Do's and Don'ts for Creating a Learning on the Go Strategy in the Workplace 5. How to Measure the Effectiveness of Mobile Training 6. Case Study: Maximizing the Value of Your Mobile Learning App 7. How to Boost Corporate Training ROI with a Custom Mobile Learning App Get your copy today.