How do you being a strategic planning process?
Free content from Focused Momentum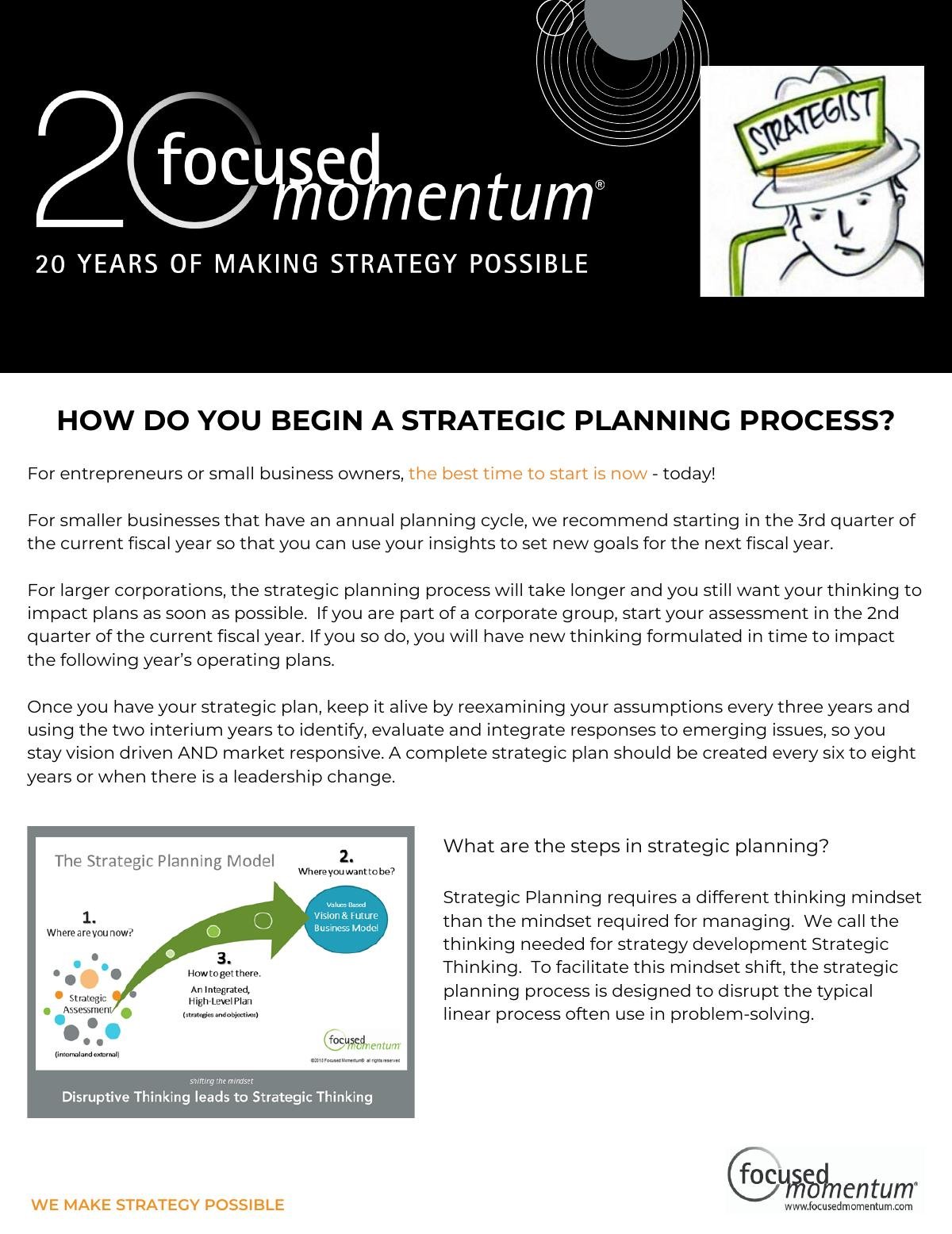 For entrepreneurs or small business owners, the best time to start is now - today! For smaller businesses that have an annual planning cycle, we recommend starting in the 3rd quarter of the current fiscal year so that you can use your insights to set new goals for the next fiscal year.