Change Management Success Factors: is your business transformation change-ready?
Free content from ChangeVU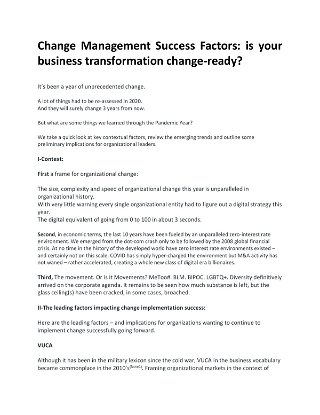 It's been a year of unprecedented change. A lot of things had to be re-assessed in 2020. And they will surely change 3 years from now. But what are some things we learned through the Pandemic Year? We take a quick look at key contextual factors, review the emerging trends and outline some preliminary implications for organizational leaders.