Can't see through the brain fog? It's time to get moving.
Free content from Namaste New York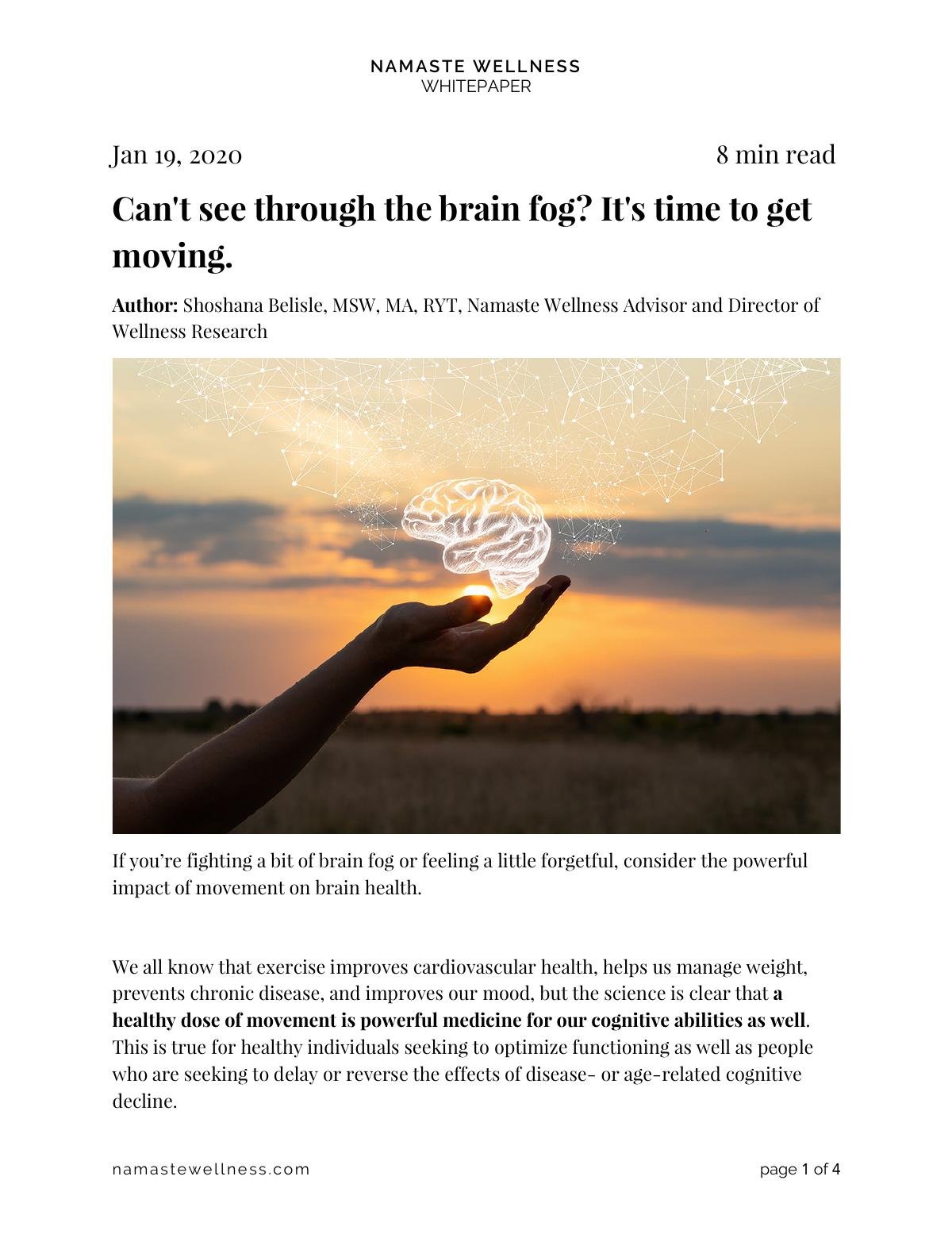 Sometimes we get stuck in a rut of sitting at our desk all day, every day and we start to feel like our brains are in a fog. Fight this fog by getting up and moving. Whether it's a HIIT workout or a walk, making time for this will keep your mind sharp.