It is very possible that what you need to do is absolutely nothing.
Free content from Namaste New York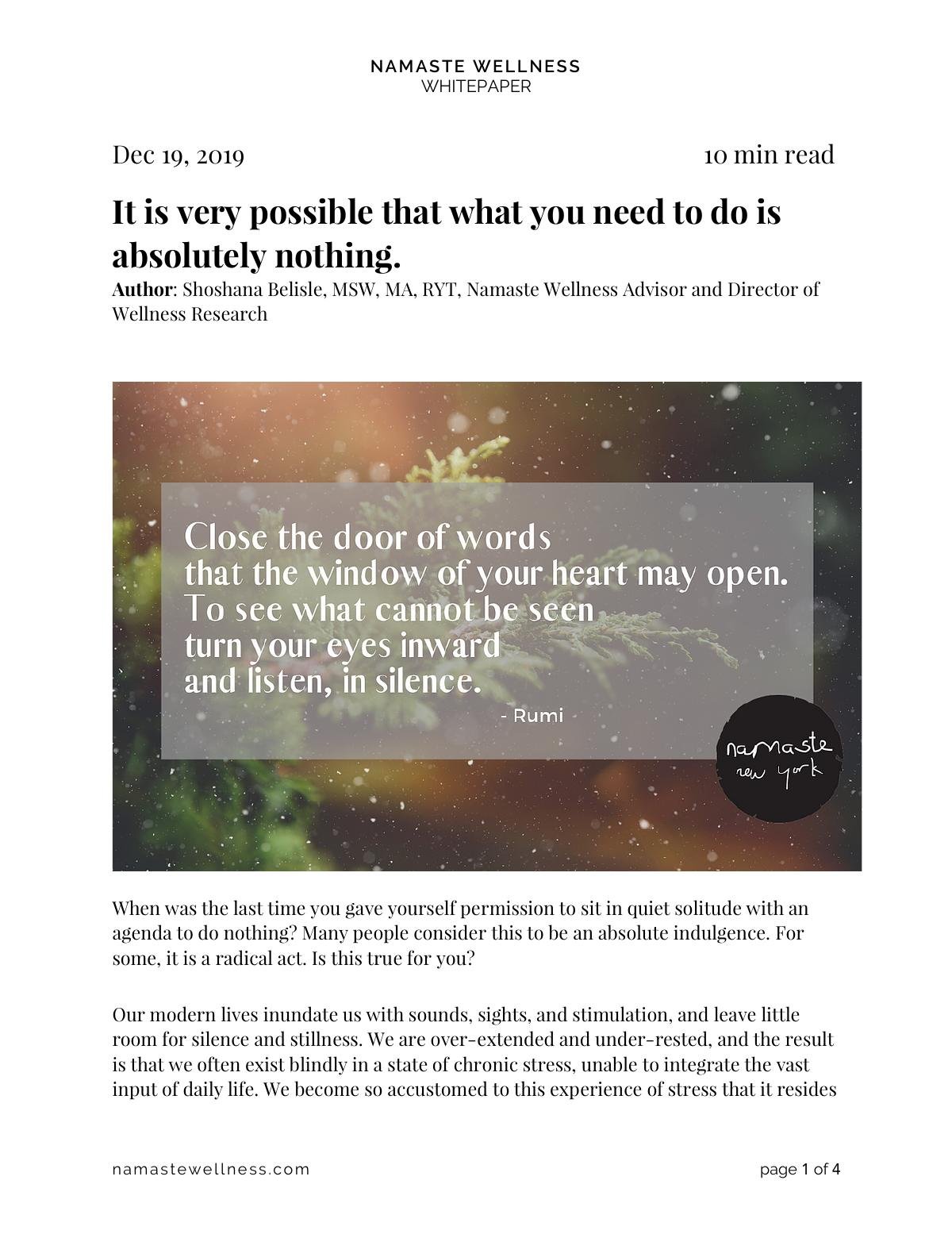 Allowing yourself a moment to sit in silence and take a deep breath can be really rejuvenating. Yes, of course we want to be productive but taking a few minutes to do this can actually make you more productive.