Does Your Leadership Inspire Greatness?
Free content from Corban OneSource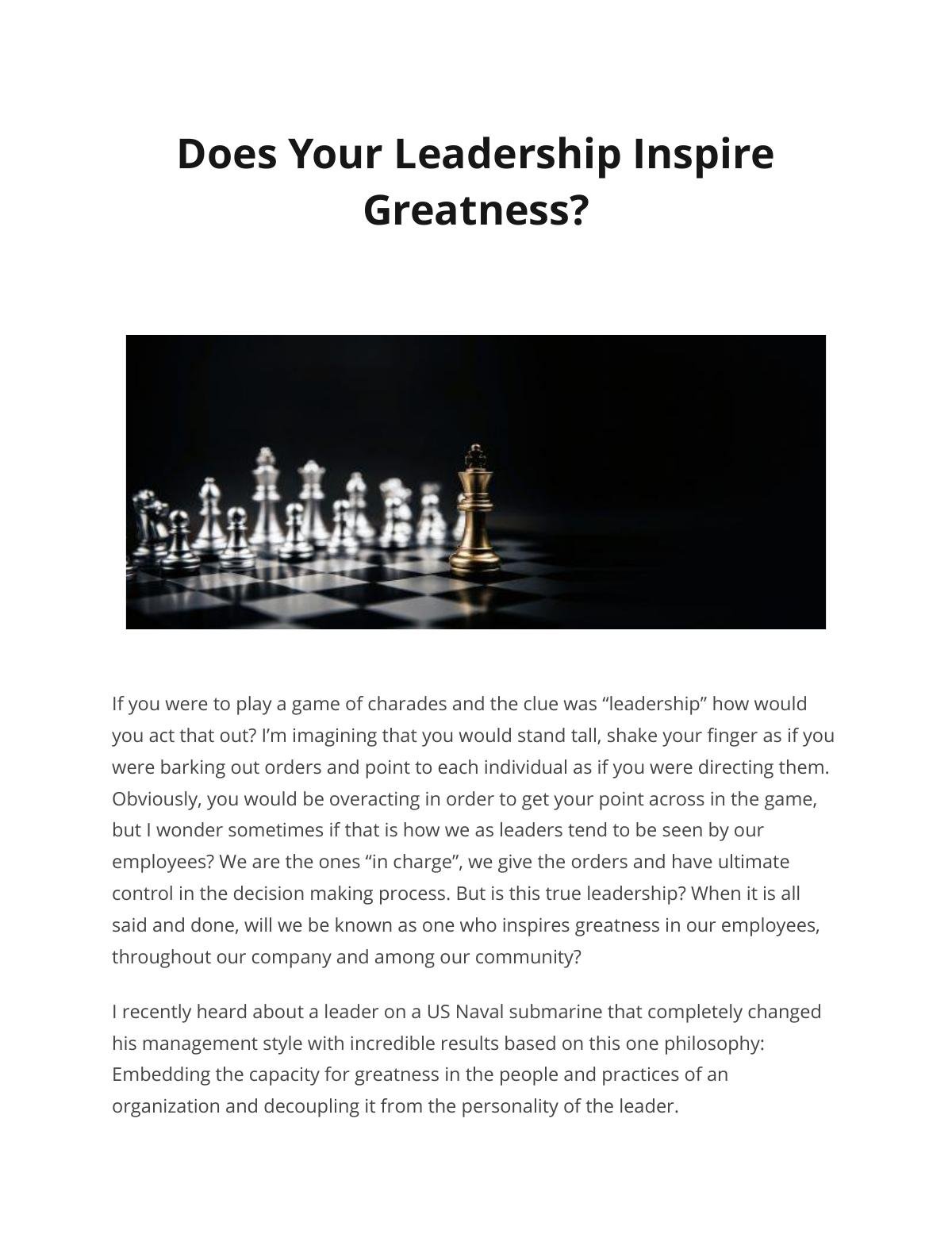 If you were to play a game of charades and the clue was "leadership" how would you act that out? I'm imagining that you would stand tall, shake your finger as if you were barking out orders and point to each individual as if you were directing them. Obviously, you would be overacting in order to get your point across in the game, but I wonder sometimes if that is how we as leaders tend to be seen by our employees? We are the ones "in charge", we give the orders and have ultimate control in the decision making process. But is this true leadership? When it is all said and done, will we be known as one who inspires greatness in our employees, throughout our company and among our community?