Transforming Employee Onboarding with an Immersive Virtual Reality Training Solution
Free content from Designing Digitally, Inc.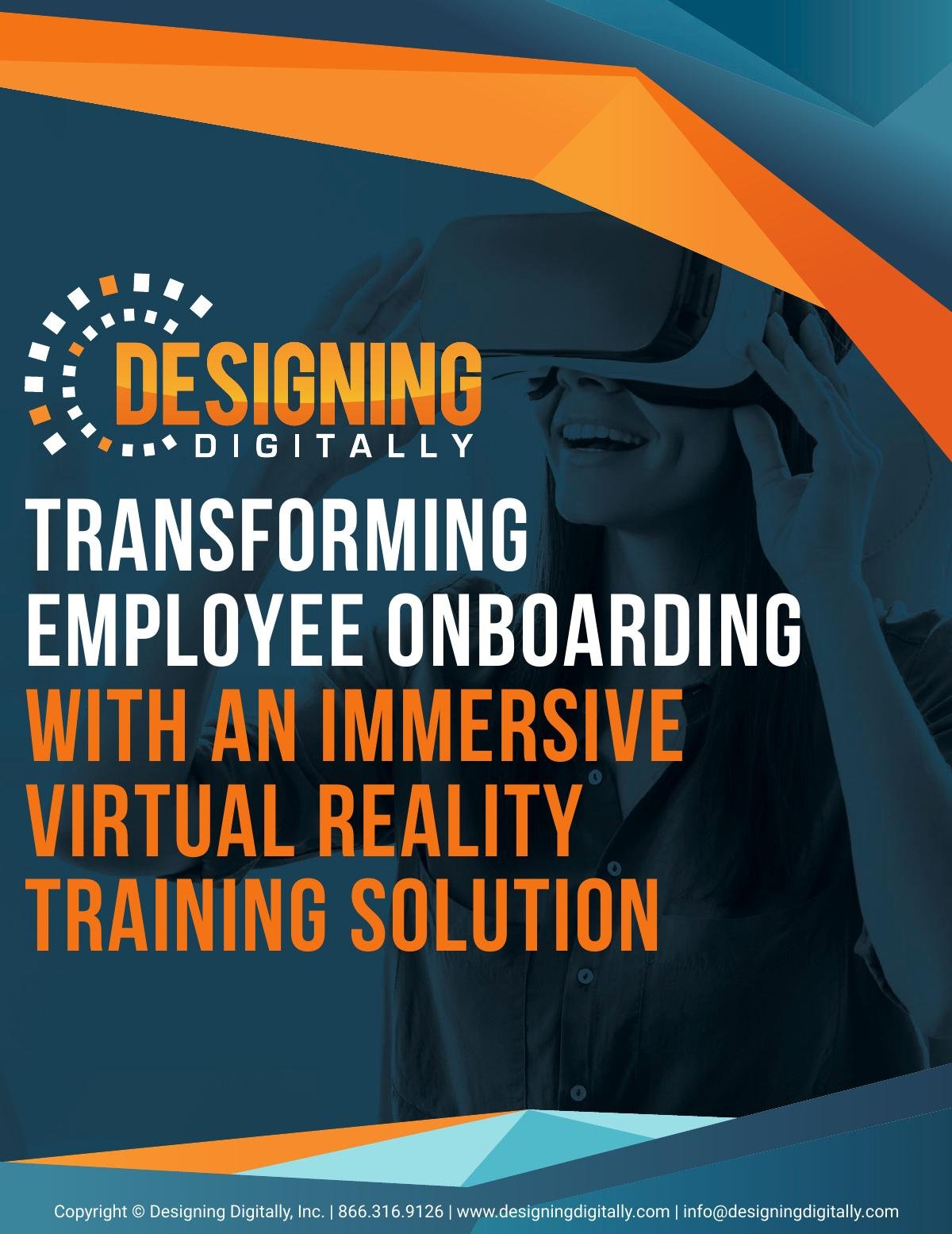 In this eBook you will learn how powerful Virtual Reality (VR) can have be in the employee onboarding process. By bringing a simulated, replicated experience to learners they are able to get an authentic training experience. Download this eBook to explore these topics and more: 1. VR advantages HR Managers should know about 2. The top trends in VR Training and employee onboarding 3. How to leverage VR to create better onboarding experiences 4. What to consider before implementing VR for employee onboarding 5. Key elements of VR training that boost employee engagement and retention 6. Criteria to choose the right vendor for VR training development 7. Examples of immersive VR training solutions that have increased training ROI Get your copy today.