Why Do Powerful Men Do Such Demeaning Things to Women?
Free content from NewPoint Strategies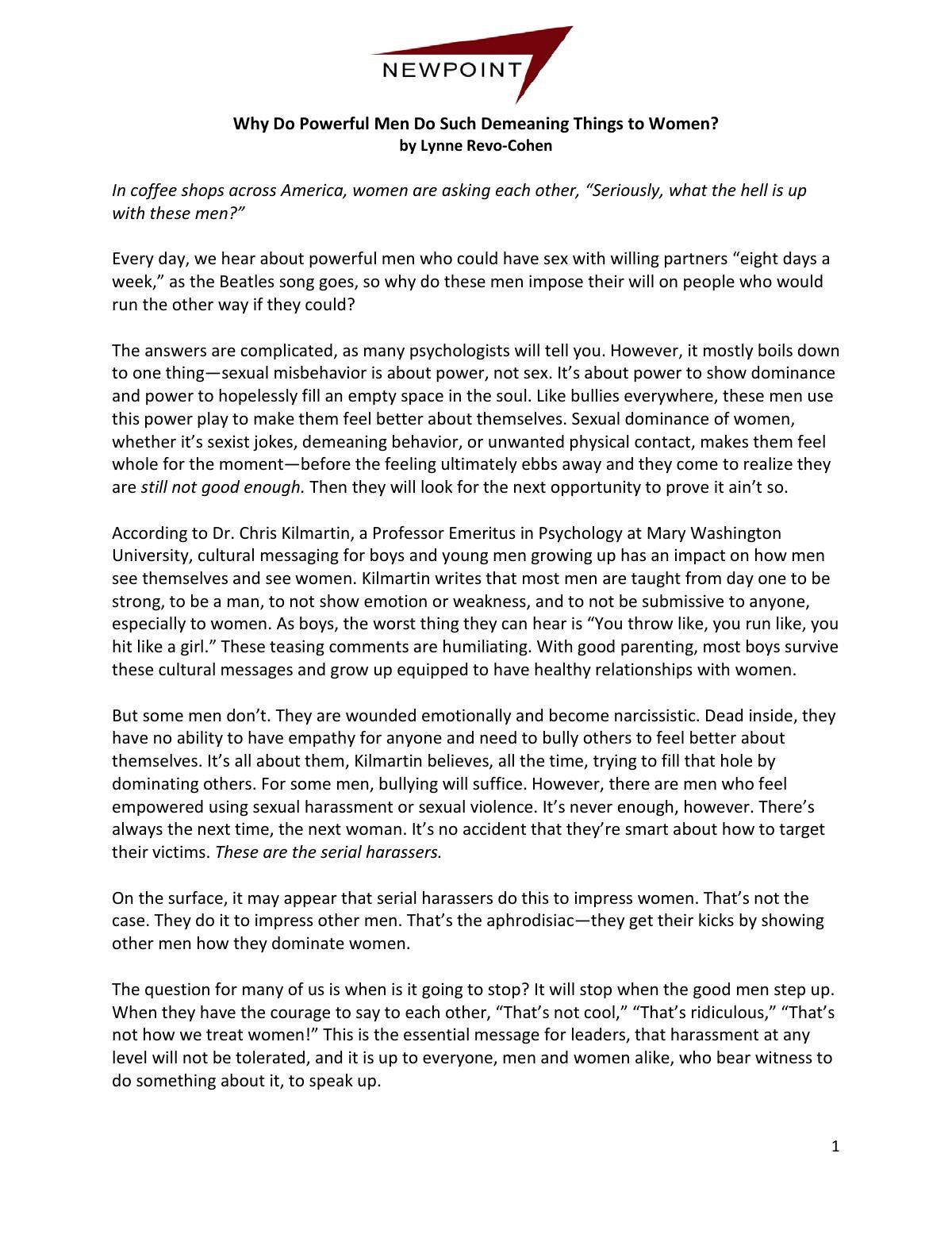 Every day, we hear about powerful men who could have sex with willing partners "eight days a week," as the Beatles song goes, so why do these men impose their will on people who would run the other way if they could? The answers are complicated, as many psychologists will tell you. However, it mostly boils down to one thing—sexual misbehavior is about power, not sex.